I'll be going through a lovely recap tonight on my Raw Pre Game Show, and yes that's a shameless plug for you to listen.  But I will throw out some thoughts now on what happened last night, and you can always get more from me on Twitter @stephenA1181
Dolph Ziggler is due for the World Heavyweight title. I thought last night the WWE would just pull the trigger and give Ziggler the title.  But then again, who knows where you could go with Ziggler as he wasn't the first choice to put into that title match with Sheamus? But that crowd was for Ziggler through most of it.  And there were some "let's go ziggler" chants, so WWE has to see what's going on there, and at least give him the Money in the Bank briefcase for him to cash in soon enough.  I'll even throw this out that if Ziggler wins next month, he should cash it that same night, and win the title.  But that's probably too easy to do.
I liked the tag team four way match.  That was a pleasant surprise.  And the Prime Time players looked to be the best ones out there, and I wouldn't be surprised to see the tag titles on them soon. But how about letting those other three tag teams taking shots at them?  There should be a build of Epico/Primo going after Prime Time Players after what AW did.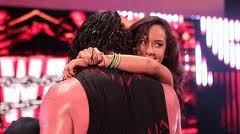 I will like that the AJ angle is going to keep going.  We all saw the look she gave Punk as she was leaving with Kane, which is something I didn't totally expect.  I still think AJ ends up with Bryan at some point, and if that's the case then it's probably time for him to take the WWE Title. But at the same time, I want Punk to have at least a year with the title, so who knows?  But this is the best story line going, so why not keep it going for another month?
Brodus coming out to assist Cena in the last match wasn't expected. I almost thought Brodus would turn on Cena and hit him with the chair to join Big Show.  But hopefully this means that Brodus gets something to do, and not just face David Otunga in a pre show match that lasted only 5 minutes.  If they want to go somewhere with Brodus, maybe I'll finally get interested in what he's doing.
Cody Rhodes and Christian really put on a great match.  And does this mean Cody Rhodes moves on to something else, but what else could he do? I say let him and Christian fight again next month, or put Rhodes in MITB and give him the case. Yes I either want Rhodes or Ziggler to win next month. And I think there should only be one MITB match next month.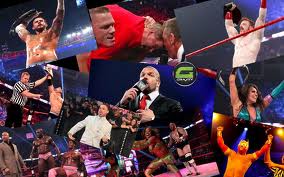 There are things left open for tonight, which is good.  Who will be GM now?  What will Big Show do now?  Will Laurainits be around still?  Will Paul Heyman come out to answer to Triple H for Brock Lesnar?  What about the tag team action from last night?  What about the AJ angle?  So it should be a fun watch tonight as night after pay per views are usually good.