TNA has announced they will start a Hall Of Fame. Other than that it will exist, that it will happen at Bound For Glory and that the 1st inductee is "The Icon" Sting very little is known about what they intend to do at this point, but it seems likely Sting will be joined by some of his peers and not be the only inductee unlike how Andre The Giant was for the 1st year of the WWF/WWE's HOF. So join me as I look at many of the best candidates TNA may be considering and try to figure out who is most likely to join Sting and what TNA's strategy may be, and then I'll state my opinion on who I think they should also put in at the inaugural event.
The Early Pioneers
Canididates Include: Whipper Billy Watson, Joe Stecher, Billy Robinson, Georg Hackenschmidt, Karl Gotch, Frank Gotch, Martin Burns, Ed Lewis, Jim Londos,
By truly paying attention to the very earliest roots of professional wrestling TNA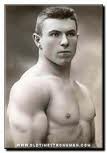 would have a chance to establish itself as a more legitimate and historical Hall Of Fame than what the WWE has presented. Whether or not that is their intention remains to be seen.
Top Candidates (Likelihood of Induction in Brackets): Georg Hackenschmidt (medium), Frank Gotch (medium), Ed Lewis (medium)
The Television Wave
Candidates Include:  Pat O'Connor, Dory Funk, Jackie Fargo, Danny Hodge, Gene Kiniski, Lou Thesz, Ray Stevens, Dick Beyer, Dick the Bruiser, The Fabulous Kangaroos, The Crusher, Jody Hamilton, Mr. Wrestling, Stan Stasiak, John Tolos, Sputnik Monroe, Angelo Poffo, Edouard Carpentier
This is largely where the earliest pro wrestlers in the WWE Hall Of Fame begin to happen, and for that reason some of the most important and influential names of the early TV era such as Gorgeous George and Antonio Rocca are left off the list. I presume TNA will want to forge their own identity and not induct anyone that WWE has already inducted, with the possible exception being Hulk Hogan, and even that I think is unlikely. Eventually I think this will pass but not for the first few ceremonies they conduct.  The bigger question is what if TNA puts someone in that WWE is considering for next year how will WWE respond?
Would they still put them in because WWE considers TNA inconsequential? Would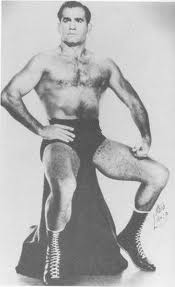 they put them in just to show they are bigger and can do it better? Would they scratch that name right off their list of candidates? And if they WWE does scratch the names in the TNA HOF off their list would that hinder TNA's chances of getting future HOF candidates who don't want to upset the WWE or who would rather go into the more prestigious Hall?
We May find out here as there is a good chance TNA will pick someone from one of these 1st two tiers to establish their respect for history, unless they are foolishly doing this as a TNA only Hall for people who've been there. We don't know for sure yet, but I can't imagine that if they want it have true prestige
Top Candidates: Gene Kiniski (medium), Lou Thesz (high), The Fabulous Kangaroos (low), The Crusher (medium)
Pre Hulkamania Stars
Candidates Include:  Bruiser Brody, Stan Hansen, Bruno Sammartino, "Crusher" Jerry Blackwell, Tommy Rich, Mr. Wrestling II, The Minnesota Wrecking Crew, Wahoo McDaniel, Bob Backlund, Les Thatcher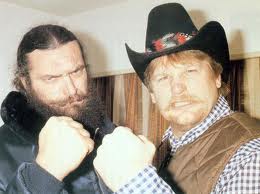 There's so many good candidates here that I think many people have wondered why the WWE haven't put into their Hall, but the big one standing out of course is Bruno, who has no interest in doing business with Vince McMahon Jr. It would be interesting if TNA could convince him to do it. If they aren't trying then I don't even see why they are doing this Hall of Fame at all.
Top Candidates: Bruiser Brody (high), Stan Hansen (medium), Bruno Sammartino (medium), Wahoo McDaniel (medium), Bob Backlund (low)
Stars Of The 80's & 90's
Candidates Include:  Randy Savage, Tom Billington, Big Van Vader, Steve Williams, Lex Luger, Owen Hart, Bill Goldberg, Davey Boy Smith, Jake Roberts, Honky Tonk Man, Demolition, Midnight Express, Rock N' Roll Express, Ultimate Warrior, Sid Vicious, Buff Bagwell, Rick Martel
There are names here that will get into the WWE Hall someday, some that people are amazed aren't already in and some that seem unlikely to ever get in.Randy Savage stands out here obviously. Some of these names I don't think are good enough for a HOF but I suspect TNA will think they are so they're here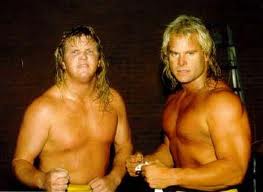 Top Candidates: Randy Savage (medium), Lex Luger (medium), Jake Roberts (low), Rick Martel (low)
The Foreign Contingent
Candidates Include:  Pedro Aguayo, Shohei "Giant" Baba, Canek, Riki Chōshū, Tatsumi Fujinami, Mitsuharu Misawa, Rikidōzan, Genichiro Tenryu, Satoru Sayama, Jumbo Tsuruta, Dos Caras, Jushin Liger, Keiji Mutoh, Shinya Hashimoto, Kenta Kobashi, Masahiro Chono, Hiroshi Hase,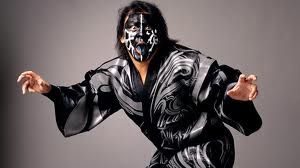 Antonio Inoki & Mil Máscaras have entered the WWE HOF giving it a little bit of an international feel but it was a long time coming and considering the wealth of talent that has been on foreign soil over the years they've barely scratched the surface. This is one way TNA could really separate their Hall from the WWE's and satisfy the hardcore audience, which is a solid portion of their fan base to begin with. Are they going in this direction? I doubt it, but they should
Top Candidates: Shohei "Giant" Baba (medium), Mitsuharu Misawa (mow), Dos Caras (low), Jushin Liger (medium), Kenta Kobashi (low), Keiji Mutoh (low), Pedro Aguayo (low)
Miscellaneous Candidates
Candidates Include:  James E. Barnett, Sam Muchnick, Jim Cornette, Mildred Burke, Sam Muchnick, Bull Nakano, Aja Kong, Larry Matysik, Madusa Miceli, Gary Hart, Robert & Ron Fuller, Percy Pringle, Ed Ehalen, Earl Hebner, Dave Hebner, Missy Hyatt, Miss Elizabeth, Chyna
Promoters, managers, referees, announcers and woman. All 3 get some recognition from the WWE but tons of great names that aren't in exist. Mildred Burke to the most hardcore of fans is a glaring misstep by the WWE as is Jim Cornette who's combustive personality keep him out of either Hall for a long time
Top Candidates: James E. Barnett (low), Mildred Burke (low)
TNA Connections
Top Candidates: Shane Douglas, Jeff Jarrett, Jerry Jarrett, Larry Zbyszko, Kurt Angle, Konnan, Kevin Nash, Sean Waltman, Rick Steiner, Scott Steiner, Ken Shamrock, AJ Styles, Raven, Rhyno
Where TNA goes here is very interesting. 10 years in they want to establish that they are a place Hall Of Fame candidates have appeared regularly. Sting is a good start as they they've smartly promoted him as their own exclusive legend since he showed up but a 2nd guy who people would see as a Hall of Fame candidate performer could really solidify the HOF. The key here is the list above has many people that would make a WWE level HOF fame but not what is seen by the hardcore's as a more legitimate Hall such as the Cauliflower Alley or Wrestling Observer HOF.
Jerry Jarrett certainly deserves a spot for his help in creating TNA and many years as a top promoter. Now that Russo is gone and his estranged son Jeff has less power I wonder if time can heal all wounds and he could be convinced to go in?
Top Candidates: Jeff Jarrett (high), Jerry Jarrett (medium), Larry Zbyszko (medium), Sean Waltman (low), Ken Shamrock (medium), Raven (low)
So now that we've looked at who TNA seems most likely to include (and I apologize if I've missed anyone egregious but it certainly could have happened) I'll tell you who I would put in and why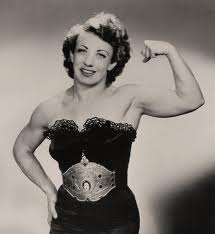 Mildred Burke is an obvious choice for me. The Fabulous Moolah is in the WWE Hall and I understand why, but putting in Burke is a statement to hardcore fans as she also had a long and storied career as woman's champion but unlike the now more famous Moolah she actually drew money as champion and was respected by her peers. She should be as well known as any female performer of the past for that and TNA can do their part to let people know. Plus adding her qualifies as adding both diversity with a female and a pioneer.
Larry Zbyszko is the performer with TNA ties that most deserves a HOF spot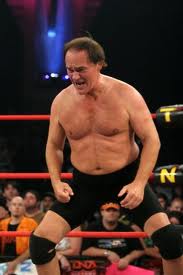 for his career while still being almost for sure to accept unlike Jerry Jarrett or Bob Backlund, who was there for a little while but may not want to go in their HOF and is still seen as a WWE guy. Zbyszko is a former AWA World Champion, had a legendary feud with Sammartino and was in some excellent matches. He also stayed in the public eye without embarrassing himself long after his real ring career slowed down.
Lou Thesz is arguably the most glaring omission from the WWE Hall of Fame outside of Sammartino and Savage. A dominant World Champ, unlike those other two his failure to be put in by WWE seems less driven by politics and more by an oversight. TNA should jump on and induct him to help give legitimacy to their HOF before WWE scoops him up and puts him in.
Konnan is another guy whose current status with TNA is muddy to say the least. He was grateful to them in their support of him while undergoing some serious medical issues but shortly after left the company amongst legal issues so whether or not he would go in is up in the air. Still, he is very deserving for both his career in America as well as his legendary career as one of the most important and highest drawing figures in Mexican wrestling history as well as booking with the AAA wrestling federation one of the 2 most important promotions in that country. He is a well-known figure, has long time TNA ties, and adds an international flavor.

So those are my choices. If some of them don't work out I would look to The Fabulous Kangaroos, Jushin Liger or Bruiser Brody. I'd wait one year on Sammartino, Savage and Jeff Jarrett to see what WWE does and leave some top candidates for year 2.
Feel free to post your opinion in the comments section and I'll get back to you there or email mail it to me at mo@wetalkpodcasts.com and I'll post them or read them on the air on a We Talk Wrestling Podcast. Same goes if you hit me up on Twitter @Mo_WeTalk
And if you liked this, check out our Blog page
HERE
for more great articles