Recently on our We Talk Wrestling podcast I compared TNA Impact of 2012 to the early days of WCW Monday Nitro. I did this to point out that, while there were no breakout angles, Nitro felt like a fresh alternative show to the stagnant Monday Night RAW. Fast forward 17 years later and Impact is now the fresh show while RAW is once again suffering from a lack of exciting angles and programming. That got me to thinking: What was worse, WWF in 1995 or WWE today? With that question bouncing around my brain, I decided to look at a variety of factors in coming to my conclusion.
The Champions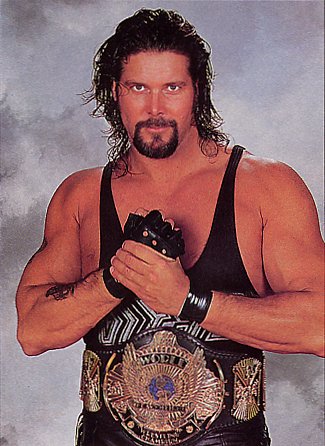 For the purposes of this I am going to look at just the WWF champions from 1995 and both the WWE and World Heavyweight Champions of 2012. Back in 1995 the WWF was running on Diesel Power and the engine was seizing. Until JBL came along in 2004, Big Daddy Cool had the distinction of being the worst drawing Champion on company history. While his matches with Bret Hart and Shawn Michaels were good, his clashes with Sid, Mabel, and Davey Boy Smith left something to be desired. Nash would lose the WWF title to Bret Hart at the Survivor Series in November and Bret would have an excellent title defense against the British Bulldog in December to close out the year.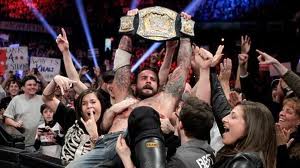 In 2012, CM Punk held on to the WWE Title as of this writing while Daniel Bryan and Shemus have both held the World Heavyweight Title belt. Punk's feuds with Chris Jericho and Daniel Bryan were polluted with "Sports Entertainment" and have been largely forgettable. The matches with Bryan were good but that feud has really been used to promote AJ as new top Diva. Bryan started the year as the new rising star in WWE, stealing the shows leading up to Wrestlemania before losing in 17 seconds to Shemus. Shemus' quick win (ironically similar to how Diesel won the title) seemed ill-timed as fans were starting to have Bryan pick up steam. Subsequent matches with Dolph Ziggler and Alberto Del Rio have been fine, but nothing to go out of your way to see.
The Mid Card
The WWF midcard in 1995 was very bipolar, a lot of highs and A LOT of lows. On the plus side, talented workers like Owen Hart, Jeff Jarrett, and Hakushi were featured in various roles. When looking back at the WWF in 1995, however, these talents are overshadowed by such acts as Men On A Mission featuring King Mabel, "The Portuguese Man O War" Aldo Montoya, Jean Pierre LaFitte, and Bertha Faye. Sadly this wasn't the peak of the mid card crap as that would come in the following year, but make no mistake, this wasn't good. The Intercontinental title bounced around between Razor Ramon, Jeff Jarrett, Shawn Michaels, Dean Douglas, and back to Razor to finish out the year. Tag Teams were still on the back burner at this time with makeshift teams like Owen Hart and Yokozuna, 1-2-3 and Bob "Spark Plugg" Holly, 1-2-3 Kid and Razor Ramon joining the likes of The Smoking Gunns, Men On A Mission, The New Headshrinkers, The Allied Powers, and the final year of The Bushwackers. There were also the short lived Blu Twins and Techno Team 2000 which added to the decline of tag team action in 1995.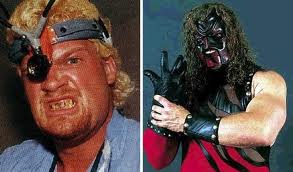 Nowadays there is a lot more athletic talent in the midcard compared to 1995 and less "gimmicks", although that can be viewed as both a good and bad thing. Dolph Ziggler, Jack Swagger, Cody Rhodes, and Sin Cara are just some of the talented workers in the WWE midcard right now. There are guys like Hornswoggle and Tensai who make me hit the 30 second skip button on my PVR, but I would say that, for the most part, the WWE midcard is mired by a lack of direction rather than a lack of talent. There are also more "comedy" gimmicks such as Zack Ryder, Santino Marella, and Brodus Clay on the roster now than ever before. This can be OK assuming they are funny. For the most part, they are not. The Intercontinental Championship has gone between Cody Rhodes, The Big Show, and Christian in 2012 while the US title started the year with Jack Swagger and has been held by Santino Marella for most of the year. The Tag Team division has had flashes of promise in 2012 and appears to be on the upside rather than a downward trend with champions R-Truth and Kofi Kingston. Teams such as The Usos, Hunico and Camacho, Primo and Epico, Hawkins and Reks, and The Prime Time Players make up the division currently and even makeshift teams such has Tyson Kidd and Justin Gabriel, and Dolph Ziggler and Jack Swagger have teamed at various times in 2012.
The Angles
1995 was a time where the WWF was in need of new stars after the defection of Hulk Hogan and Randy Savage to WCW. 1995, in hindsight, was the building year for "The Heartbreak Kid" Shawn Michaels. Late 1994 saw Diesel and Shawn break up and Diesel won the WWF title just days after the Survivor Series break up angle. Shawn won the Royal Rumble as the number one entrant. It should be noted that this was "the fastest Royal Rumble in history" with entrants entering every 30 seconds. Shawn brought in Sid as his new bodyguard and lost at Wrestlemania 11. The next night on RAW Sid attacked on HBK and Shawn went babyface as Diesel made the save.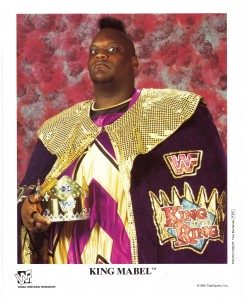 That propelled Diesel into a feud with Sycho Sid, who was now a member of Ted DiBiase's Million Dollar Corporation stable. These matches were lumbering, plodding, and just not good. But don't worry, as their second match, a lumberjack match, was all a set up to build Diesel vs King Mabel as Summerslam. King Mabel was the winner of the 1995 King of the Ring, beating "Latin Sensation" Savio Vega in the finals as chants of
"ECW! ECW!"
were heard from the crowd. After losing at Summerslam, Mabel went into a feud with The Undertaker, crushing his face via leg drop, to close out the year. This marked the time where Undertaker would wear a half Phantom of the Opera type mask. This would be The Undertaker's worst year, in my opinion, as he would mostly feud with the Million Dollar Corporation over the Urn and the fallout from the
STELLAR
Undertaker vs Undertaker match at Summerslam 1994. Kama, the Supreme Fighting Machine (Charles "Papa Shango/Godfather" Wright) faced Taker at Summerslam as he had "melted down" the Urn into a necklace. The Undertaker won the match and regained the Urn.
Bret Hart also had a mediocre year in 1995 as he took a backseat to Diesel and Shawn Michaels (hmmmm……must be a coincidence). Bret started off the year by going to a draw with WWF Champion Diesel at the Royal Rumble due to Owen Hart and Bob Backlund interference. This lead to an I Quit match with Bret and Backlund at Wrestlemania which was barely promoted. Bret continued the year feuding with Hakushi, Jerry Lawler, and Isaac Yankem DDS. Isaac was Lawler's "dentist" who was played by Glen "Kane" Jacobs and, after Lawler lost a "kiss my foot" match with Bret at the King of the Ring, Jerry would go to see Isaac because his breath was constantly bad (seriously). After a short lived feud with Pirate Jean Pierre Lafitte because he stole Bret's ring jacket, Bret would win the WWF title, as noted above, to close out the year.
Some other shorter angles in 1995 saw the heel turn of the 1-2-3 Kid, as he became "bratty" and "whiny" eventually turning on Razor Ramon and joining the Million Dollar Corporation. This angle went for most of the fall of 1995 and culminated in 1996. Davey Boy Smith also turned heel in the late Summer of 1995. The Bulldog cut his hair and took on Jim Cornette as a manager. This was the first time Davey had gone heel in the WWF and was occurring at a time when his Allied Powers tag team partner was heading to WCW for the debut of Nitro. The WWF title picture would revolve around Davey Boy, Bret Hart, and Diesel for the fall of 1995. Also, on a memorable edition of RAW in November, Owen Hart delivered an enziguri to Shawn Michaels' head which knocked Michaels out cold. People in the arena were stunned and the announcers were playing it off as if Michaels was seriously injured by the kick. So, for the next few weeks their was a question as to will HBK ever be able to wrestle again. This, it should be noted, was piggybacked on an angle where Shawn vacated the Intercontinental Title (another title lost outside the ring) to Dean Douglas after legitimately being beat up outside a night club in Syracuse New York, although the number of assailants was exaggerated.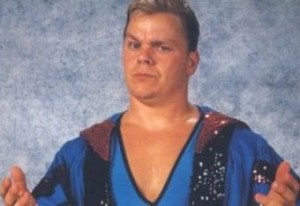 In 2012, the year started off with John Cena and Kane battling it out as Kane returned with his mask and encouraged Cena to 'Embrace the Hate". This lead to Kane destroying Cena's buddy Zack Ryder and causing Ryder to lose the US title. Kane would kill Ryder week after week and Cena would kiss Eve, Ryder's crush at the time. It became very monotonous and boring as the same things would happen every week (Kane talks forever, Cena says how good a guy he is, Ryder gets killed). All of this lead to an ambulance match where Cena beat Kane to end the feud.
Brock Lesnar would return to the WWE and F5 John Cena on the RAW after Wrestlemania. This lead to what I consider John Cena's best match as the two fought at Extreme Rules in a bloody affair. As of the time of this writing, Brock Lesnar is building to a match with HHH at Summerslam. Brock "broke" HHH's arm (which he no sold repeatedly), quit the WWE, and has had his representative Paul Heyman appear on his behalf in various segments throughout the Summer.  Chris Jericho returned to the WWE on January 2nd of 2012 as a series of dark vignettes appear in late 2011 promising "It Begins". Jericho came back and didn't speak for a few weeks in an attempt to build interest for what he would say. He then just randomly spoke, saying he was in the Royal Rumble. After winning a match to get a shot at CM Punk and the WWE title at Wrestlemania, the two men cut a great promo setting up a match to determine "The Best". This lasted one week as Jericho then began to reveal facts about CM Punk's family such as his Dad was a drunk and his sister was an addict. The feud continued past Mania with Jericho claiming that he would make Punk drink alcohol. After a series of unfunny skits the feud culminated at Extreme Rules with Punk retaining the WWE Title.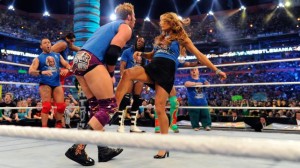 Also in 2012, WWE would really like you to hate women (who hurt you Bryan Gewirtz,
WHOOOOO!?!?
). The first example of this comes with Eve and Zack Ryder. Zack kept asking Eve out on dates and Eve was resistant to the idea. Finally she warmed to the idea and Zack and Eve were linked together on TV. Kane saw this as an opportunity to hurt Zack and, after being saved by Cena, Eve kissed John as Ryder rolled up in his wheelchair to catch them. Later that night she told Zack that she just wanted to be friends. It was just as corny typing that as it was watching it unfold. Then, inexplicably, Eve turned heel on the opening segment on the RAW after the Elimination Chamber pay per view. Ryder then would play an idiot who was seduced by Eve for the entire month of March and this ended with Eve giving Ryder a low blow at Wrestlemania to allow Team Johnny to win their match.
 Another example is the Summertime angle involving AJ Lee. AJ started off as the Elizabeth to Daniel Bryan's Randy Savage. Bryan would berate, manipulate, and control AJ until finally dumping her (a moved designed to make him a heel but was of course cheered). This sent AJ into a downward spiral as any consoling done by her friend Kaitlyn was met with violence. AJ then began a vicious streak in the ring and eventually turned her attention to CM Punk, who was facing Bryan at an upcoming pay per view. As the story progressed, AJ became mentally unstable and showed affection for Bryan, Punk, and now Kane.  She would come to the ring in the middle of matches involving some or all of those three, just skipping around the ring before leaving. AJ has become the focal point of Monday Night RAW in July of 2012 as she continues to play a psycho who is manipulating both CM Punk and Daniel Bryan.
Wrestlemania
I wanted to keep this a separate section as it is largely considered the culmination of the WWF/E year. A lot of people will look to the year's Wrestlemania as a quick gauge as to how the company was doing at the time.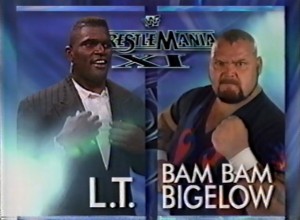 In 1995, Wrestlemania 11 was largely built as Bam Bam Bigelow going up against NFL All Pro, Hall of Fame, Linebacker Lawrence Taylor.  Taylor was ringside at the Royal Rumble and, after Bigelow and Tatanka lost the finals of the WWF tag team title tournament to 1-2-3 Kid and Bob "Spark Plugg" Holly, Bigelow was yelling at the fans when his attention turned to Number 56. They had words and Bigelow shoved Taylor, creating a stir. Over the following weeks on RAW, Bigelow was suspended and issued a challenge to Taylor. Taylor accepted at the Hard Rock Cafe Wrestlemania 11 press conference and the match was set. Bam Bam had the Million Dollar Corporation in his corner and Taylor countered with his "All Pro Team", which consisted of Ken Norton Jr., Chris Spielman, Rickey Jackson, Carl Banks, Steve McMichael, and team captain "The Minister of Defense" Reggie White. McMichael is best known as Mongo in WCW for his horrible matches. LT won the match and Bigelow would be shunned by the Million Dollar Corporation. Bam Bam would turn babyface and even team with Diesel against Sid and Tatanka in the main event of the King of the Ring pay per view. After this initial push, Bigelow would be put back down the card (*cough* Cliq *cough*) and finished out the year losing to a new wrestler to the WWF, Goldust.
The rest of Wrestlemania XI was largely forgettable. Diesel and HBK culminated their feud, Bret faced Backlund in an I Quit match with Roddy Piper as ref for no reason, The Undertaker took on King Kong Bundy, Razor Ramon lost by DQ to Double J, and the Allied Powers beat the Blu Twins. Owen Hart debut his "mystery partner" to be Yokozuna and the two would capture the WWF Tag Team Titles from the Smoking Gunns in the only title change on the show.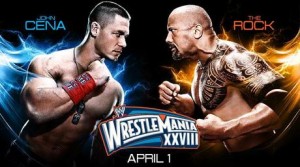 Wrestlemania 28 was a much bigger spectacle in terms of audience and production as the company as a whole had grown so much over the 17 years since Mania 11. The big match on this Wrestlemania also did not involve the WWE title, as John Cena faced The Rock. Rock and Cena had a war of words dating back to Rocky's return to the WWE in February of 2011, as Rock was guest host of Wrestlemania 27. This match was match on the RAW after Mania 27, making it the first publicly addressed one year build in Wrestlemania history. This was built as a dream match, "Once in A Lifetime" was the tagline used, and the two battled back and forth on the microphone. They did team up at Survivor Series against Awesome Truth in a nonsensical twist to the story (Rock's twitter followers told him to team with Cena….really).  The build to the match in the Winter of 2012 was that Cena sucked and Rock had left even though he promised he wouldn't. While this got, in my opinion, repetitious, The Rock's ability on the mic to entertain me made this build decent. Rock won the match and, after a few week tease, it was never mentioned again. Rock promised the next night on RAW to win the WWE Championship again and Cena was attacked by Brock Lesnar.
The rest of Wrestlemania XXVIII was a mixed bag in terms of action. Randy Orton fought Kane because neither man had anything going on, Team Teddy (Santino Marella (captain), R-Truth, Kofi Kingston, Zack Ryder, The Great Khali, and Booker T) faced Team Johnny (David Otunga (captain), Mark Henry, Dolph Ziggler, Jack Swagger, The Miz, and Drew McIntyre) to determine a sole General Manager for RAW and Smackdown, and Big Show won his first match at Wrestlemania capturing the Intercontinental Title from Cody Rhodes.  As mentioned previously, Shemus beat Daniel Bryan in 17 seconds to win the World Heavyweight title. Shemus won the Royal Rumble to grant him the title match in the second year where the Rumble winner has been in the opening match at Wrestlemania. CM Punk beat Chris Jericho in a match that was built around Punk's screwed up family and not on the ability these two had to steal the show. The second most promoted match saw Triple H face the Undertaker for the second year in a row inside Hell In A Cell with Shawn Michaels as guest referee. This match was built as Hunter attempting to do what Shawn couldn't, end the streak. He did not.  This match had the tagline "The End of an Era", because, as HHH said, after they are gone no one else is good.  Amazing that business is down, isn't it?
Mainstream Publicity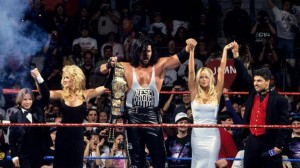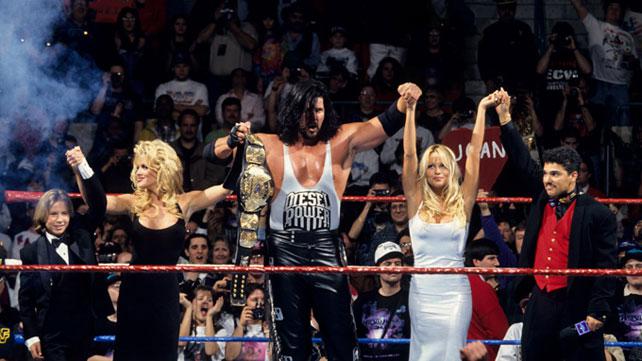 There was a hope that the inclusion of Lawrence Taylor would mean big business for the WWF, not just for Wrestlemania 11 but beyond. LT did get the WWF on a lot of local news casts, in the sports section, and Taylor would appear on Regis and Kathy Lee, a common stop for many WWF superstars at the time. Popular rap group Salt-N-Pepa would rap Lawrence Taylor to the ring with their hit song "Whatta Man". Other Wrestlemania celebrities included Jenny McCarthy, Nicholas Turturro, and Jonathan Taylor Thomas. Both Thomas and Turturro were supporting cast members in two of TV's hottest shows at the time, Home Improvement and NYPD Blue.  Pamela Anderson, best known for her Baywatch role at this point, appeared at both the Royal Rumble and Wrestlemania. The gimmick was that the winner of the Royal Rumble would be escorted to the ring by Pamela at Wrestlemania.  Shawn would screw that up and be accompanied by McCarthy while Anderson would come to the ring with Big Daddy Cool.
Wrestlemania 28 gathered a lot of attention of wrestling fans due to the dream match of Cena vs Rock, but there was little mainstream press about the event. The biggest celebrity on this show was The Rock. Rock was able to do the talk show circuit to promote his movie Journey 2: The Mysterious Island and he got to plug his Wrestlemania match on most of those shows. Machine Gun Kelly rapped Cena to the ring with his song Invincible and The Rock was rapped to the ring by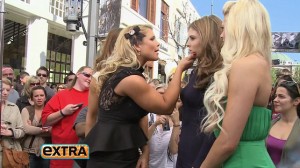 Flo Rida, who performed his hit songs Wild Ones and Good Feeling.  The celebrity gossip show Extra saw one of its co-hosts, Maria Menounos, in a Divas tag team match with Kelly Kelly against Beth Pheonix and Eve Torres. Menounos has done another match for WWE at a Tribute to the Troops show and this match came about as a result of Beth and Eve "crashing the set" to object to Maria having Kelly Kelly on the show.
The Verdict
While the WWE is much bigger in 2012 than the WWF was in 1995 due to larger amount of revenue streams and the corporate structure that comes with being a publicly traded company, some of the same problems exist in both years.  These are both times where the company is searching for a new breakout star and, at least up to the time of this writing, have not found it. 1995 was the post Mega Powers era of WWF and it would be a year until the words "Austin 3:16 says I just whooped your ass".  The current WWE has been without Steve Austin and The Rock as full time performers since 2003 (some would argue earlier than that) and 9 years later WWE is still relying on Rock, Undertaker, and HHH to draw for Wrestlemania. It is possible that someone like Daniel Bryan or Dolph Ziggler could rise to the top and "breakout" but it would appear that the fundamental problem with WWE in 2012 is the same problem WWF had in 1995.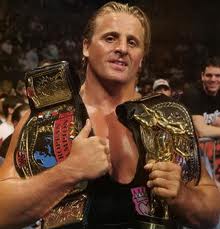 To quote the late, great Owen Hart:
"ENOUGH IS ENOUGH AND IT'S TIME FOR A CHANGE"
. Just as The New WWF Generation was antiquated and needed a shift to The Attitude Era, the PG Era needs to morph into something current. The WWF was behind the times in 1995 as they continued cartoonish gimmicks and were without the big stars that people had been accustomed to seeing. In 2012, RAW has become a toned down version of the Attitude Era. Less swearing and less "adult gimmicks" like Val Venus and the Godfather exist but the format of the show is largely the same. I won't go into my ideas for the change here, I've been expounding on those thoughts in various articles already, but WWE definitely is stale in 2012. In 1995, WWF had WCW Monday Nitro debut in order to kick them in the ass. I can only hope that TNA Impact continues its run of awesome shows and that helps to give Vince McMahon the kick in the ass he needs to bring his company back to the exciting level that is was in the Attitude Era. A lot has changed since 1997, as Vince is 15 years older and his "creative" process is completely different, but he has been counted down and out before and got up. Hopefully he can do it again.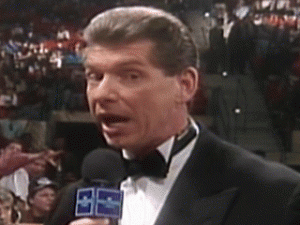 Agree? Disagree? Did I miss something? I'd love to hear from you at addie@wetalkwrestling.com
And if you liked this, check out our Blog page
HERE
for more great articles.