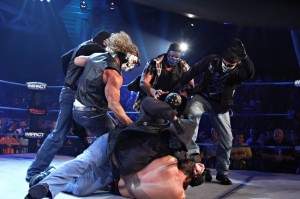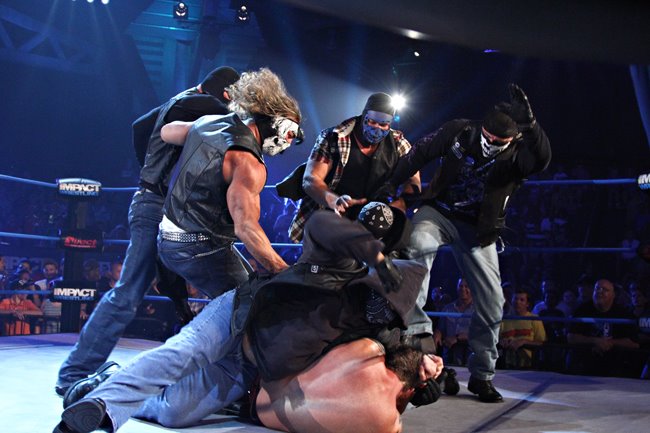 As the weeks of television go by on Impact Wrestling, the biggest take away on each show is Aces and Eights. Who are these guys? What do they want? Why are they attacking these guys? As a hardcore wrestling fan (in my love for wrestling, not the extreme style) I am drawn to the wrestling news sites. A lot of people listen to our We Talk Wrestling podcast for Mo and my (especially my) take on the news. In the Wrestling Observer newsletter, Dave Meltzer gave the current planned names for the group. In conversing with quite a number of people on twitter (@wetalkwrestling) it became clear to me that not many people were firmilar with the proposed names for the group. In this column I'd like to break down the names and give a bit of background into each wrestler for those people who are unfirmiliar with each man.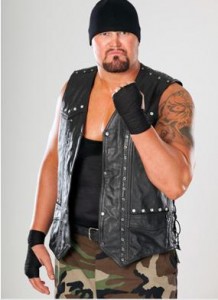 Luke Gallows
Gallows has been involved in every one of the Aces and Eights attacks and appears to be a virtual shoe in for the group.  Gallows was mentioned by CM Punk during his contract signing with Triple H and Johnny Ass as someone that should not have been released by WWE. His Impostor Kane stint aside, he was a very competent big man and I was surprised when WWE released him for that reason. Drew wrestled in Ring Ka King under the name "The Outlaw" Isaiah Cash so he has been seen by some TNA officials.  Regardless of the name that he uses in TNA, he is certainly a wrestler that I feel deserves to have a chance to run with the ball and being in a faction allows for him to be hidden at times if necessary.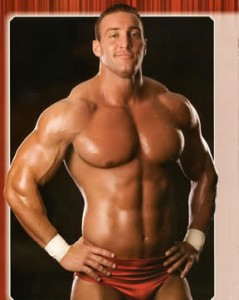 Chris Masters
Masters is another person, like Gallows, that I mentioned in my picks for Aces and Eights column (found HERE) previously. Chris definately improved a lot in his last WWE stint, a fact that the few people who watched WWE Superstars on their website can attest to, and definately still has youth on his side. He also recently was in the Ring Ka King promotion in India under the name American Adonis, which is seemingly more and more like a proving ground to work for TNA. With an improved workrate and size, the man formerly known as the Masterpeice has at least earned a push to see what he can do with his talent.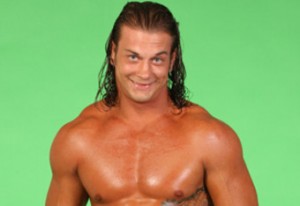 Wes Brisco
Wes, the son of WWE Hall of Famer Gerald Brisco, signed with WWE in 2009 and was released from WWE developmental in June of 2011. When in Florida Championship Wrestling he held the tag team titles with Xavier Woods (aka Consequences Creed). At 5'10" and 210 pounds, Brisco is perfect for Aces and Eights to invade the X Division. Wes is a natural athlete given both his wrestling family heritage and his professional wakeboarding experience. Although my exposure to Wes in FCW was limited, the segments I have seen give me confidence that he can cut a promo as well. I see the future of the X Division in Wes Brisco.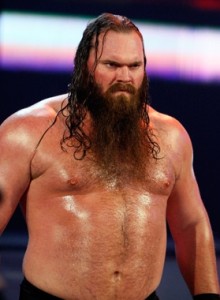 Mike Knox
Knox was someone that grew on me in WWE. His burly physique and beard was a great look in my opinion. Knox started in 2000 in California's Ultimate Pro Wrestling where he had matches with Samoa Joe. If the goal of the group is to continue with gang-like beatdowns, then Knox is a perfect fit for this stable. While I don't know how his promo ability is, I could see Knox as a tag team wrestler with either Gallows or Masters who could go after and dominate the TNA tag team division.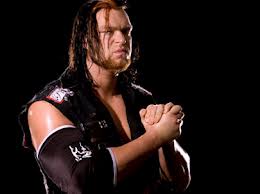 Jay Bradley
I thought I would save the person whom I get the most questions about for last. Jay Bradley is best known (and I use that term VERY loosely) for his short run on Smackdown in 2008 as Ryan Braddock. Bradley is 6'4″ and 260 pounds so he definately fits the mould for this gang of thugs. As Jay Bradley, he ran the gambit of WWE developmental from 2005 to 2009 as he competed in Ohio Valley Wrestling, Deep South Wrestling, and Florida Championship Wrestling. Bradley suffered from being part of a large group of Smackdown wrestlers who debuted in the summer of 2008 with absolutely no build up or reason for being on the roster. In fact, his debut match was a loss to the Big Show and I'm not sure he ever won a televised match for WWE. While this makes him sound like and awful jobber, this isn't the case as I have seen a few of his OVW matches against Paul Burchill and Idol Stevens (now Damien Sandow) and he definately had talent. Bradley will be the biggest X Factor in Aces and Eights, but again, can be properly hidden in a group setting.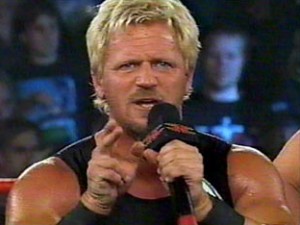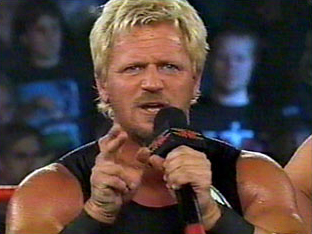 The Leader Jeff Jarrett
Yes, despite the insinuation of James Storm as leader (a twist I love by the way), Jeff Jarrett is still expected to lead this group. The first superstars that Aces and Eights have attacked are Hulk Hogan, Sting, and Kurt Angle. Sting was the TNA authority figure that fired Jarrett and Karen Jarrett so orchastrating an attack on the Stinger makes sense for the revenge. In addition, they can play up the jealousy that Sting is the first TNA Hall of Famer and not the Founder Jeff Jarrett. The fact that Hulk Hogan has taken over as the lead authority figure and figure head of TNA over the past few years is an easy angle to play out on Impact for Jarrett's motive for attacking the Hulkster. Kurt Angle and Jeff Jarrett had a long running feud in the company so it is not a stretch in the least for Aces and Eights to attack Kurt.
Well there is some background on who is currently being considered for the Aces and Eights faction. This looks to be a formitable group but, as always in wrestling, the card (or faction in this case) is subject to change.
Agree? Disagree? Did I miss something? I'd love to hear from you at addie@wetalkwrestling.com