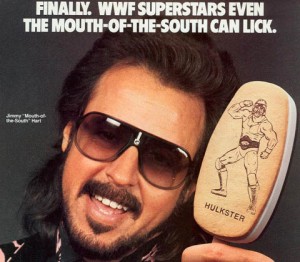 It should be no surprise to anyone who have ever listened to a We Talk Wrestling Podcast that I enjoy the lighter side of Sports Entertainment when it is done properly. In fact, when it is done right, I can put my favorite humorous moments in wrestling with those of any other genre. Vince McMahon and I have very divergent ideas of what is funny as fart jokes and "poopy" are a level of jokes that I find low rent and unimaginative. At least crack a mom joke for God's sake. I consider 2012 another stagnant year for WWE and I was thinking that about TNA until they finally fired Russo and were able to get Impact on a roll. Now, hopefully, in TNA the days of blow up dolls in the ring will be gone forever. But this column isn't about what not's funny, but rather what current wrestlers and ideas in wrestling consistently make me giggle.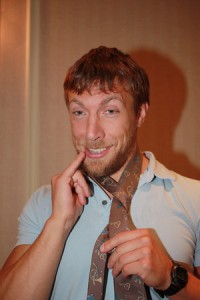 Daniel Bryan
As much as I feel that WWE has done a disservice to Daniel Bryan in 2012, he is still rising above his "push" and "gimmick" and constantly makes me laugh. The way that he is insistent on the NO vs YES chants is great and his timing on promos is fantastic. Even little things like the look on his face when The Rock is talking to him was comedy gold. It would have been inconceivable to me when Bryan Danielson was hired by WWE if you had told me that he would be the funniest guy on the roster within a few years. Danielson was and is a technical master but was never known on the independents for his personality. He has definitely proven that wrong and, in doing so, has solidified his WWE career and is well on his way to being one of the all time greats. Oh and I look forward to more anger management classes!!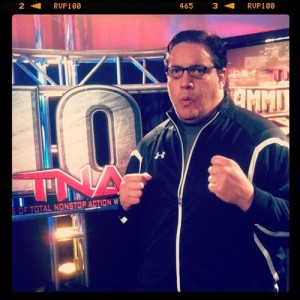 Joseph Park Esq.
Just like Daniel Bryan, I think the reason that this character is so endeared by myself is the fact that I didn't know he had this ability. As the monster Abyss, Park was a master of the hardcore match and went through tables and thumbtacks so much that it even began to be boring seeing the same thing week in and week out. The character of the bumbling lawyer is a complete 180 from the Monster character of Abyss and the fact that Joe Park is performed so well is a testament to the man, Chris Parks. From his backstage skits with wrestlers like Sting (Kay-Fab!!) to his work as a rookie amateur in the ring against Bully Ray, Joe Park Esq. is entertaining me every time he is on my television. So much so that I cannot think of a segment that he has been on that I did not enjoy. My biggest hope that that even when Abyss comes back full time (possibly with Aces and Eights?) that Joe Park sticks around as well. I need someone like him in my wrestling!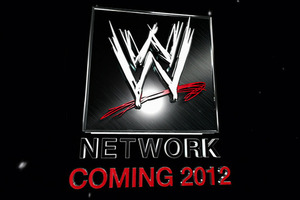 The WWE Network
OK, I'll explain. I find humour in things that are absurd. The crazier the notion the funnier. That's where the WWE Network stands with me. Every time the start date gets pushed back I laugh a little harder. In 1991, Vince McMahon launched the World Bodybuilding Federation, the WBF, to failure. Ten years later in 2001, Vince asked "Where's my Football?" and the XFL was launched to, you guessed it, failure. So now it's only fitting that we are here ten years later in 2012 and Vinny Mac wants to launch his next project. The fact that they were unable to find an executive to head the network was all they needed to know. People were saying that because this is wrestling programming that the WWE should be fine with this. The problem with this is that it's 2012 and television, while still the main source of media, is on a decline rather than an incline. I was hoping for this channel as I love watching old wrestling but delay after delay has brought the WWE network to a level of absurdity that not even the XFL had, in my opinion. I mean, at least the XFL started when WWF was hot and there were television partners willing to jump on board with Vince. No one, I mean no one, wants to touch this Network, which is evidenced by the constant delays and the lack of partnership announcements. What makes me laugh the most is that the WWE just seems to be oblivious (at least publicly) to this industry apathy and continues to act like its business as usual. I fully expect to be hearing about the imminent launch of the WWE Network on the 2015 annual conference call!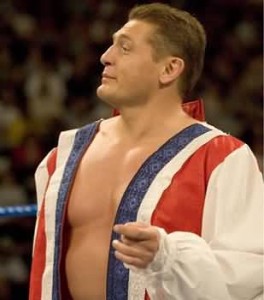 William Regal
I am lucky enough to get NXT on The Score here in Calgary, Canada and, because of that, William Regal is my favorite commentator in wrestling today. In a business with a discredited Michael Cole and stagnant Jerry Lawler, William Regal is a breath of fresh air. Regal is able to put over the moves in the ring, tell the back stories of the wrestlers, and do all of this with constant tongue-in-cheek references that have me rolling with laughter. In short, Regal gets it. I hope that he will eventually get a shot on Smackdown or even RAW as they desperately need his voice. While I don't believe that there will ever be a funnier person ever in wrestling than Bobby The Brian Heenan, Regal's commentary is in that same mold. Jesse Ventura was also great at this in his day and Regal does remind me more of Jesse than Bobby if I am comparing. William Regal will put over a move and then say that the guy should have cheated there because the ref was looking the other way! Tremendous. The delivery of his commentary is also what I enjoy as his jokes are not forced (see RAW, Monday Night) and he says them in such a matter-of-fact manner that there are times that people can't tell if he's kidding. This, in my opinion, mean that the jokes are working perfectly!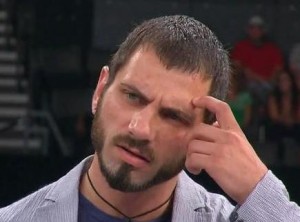 Austin Aries
Aries' quick wit is refreshing in a business where interviews and segments have seemed forced and over-produced for too long. I really began to notice it when he was in the ring with Hulk Hogan prior to the Destination X pay per view. Aries did not back down from the Hulkster and used his quick comebacks to reinforce his confidence and bravado to the viewers. In real life, Aries may rub some people the wrong way, but that's just the way things go sometimes and wrestling is a very selfish business. The series of backstage segments where Aries was eliminating X division guys one by one to determine who would fight Xema Ion that night were hilarious and, more importantly, did not feel scripted. They may have been, but they came across more genuine that almost all WWE promo's I hear today. The other example that comes to mind is when Austin and Jeff Hardy were in the ring together. Hardy said that Aries was doing great as champion and Aries replied "thanks, I am doing great as champion". Hilarious. Regardless of how long he holds the TNA World Heavyweight Title, Austin Aries has solidified himself as a main eventer in the company and someone that I take seriously and can make me laugh, rather than just a comedy character. That's the line that can be crossed when a wrestler starts telling jokes. Santino will never recover from this. Austin Aries has managed to walk that line perfectly.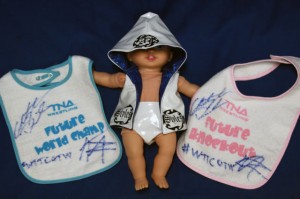 Christopher Daniels and Frankie Kazarian
These two men are another example of why TNA wrestling is leading the industry in terms of quality television in 2012. Whether it's "The world tag team champions of the world" or the Apple-tinis that Daniels has backstage, this pair constantly cracks me up! I'm thinking that a lot of their tremendous chemistry is because they have been such long time friends. I've seen videos on YouTube where a wrestling training class is being promoted and the guys in the ring are John Cena, Samoa Joe, Frankie Kazarian, and Christopher Daniels (with hair!!) so these guys have known each other for years. It's a similar concept to the beginings of DeGeneration X, when Hunter and Shawn were finally allowed to bring "themselves" to television. Kaz and Daniels have also been able to make me laugh without being overbearing with the jokes. These two were the sole reason that I didn't hate the Claire Lynch (played by Julia Rielly) angle as much as some people did. Kaz especially at the baby shower was great and Daniels telling kids to stay in school almost had me in tears.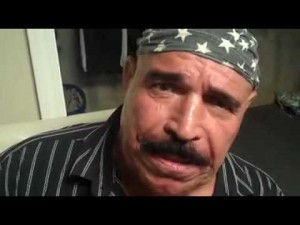 Laughter is the best medicine (sorry Sheiky) and these things are helping to keep my healthy in 2012. Overall, I'd have to say that TNA is doing a better job with comedy since it doesn't largely come across as forced. The forced bit can work on occasion, but in WWE, they use it almost exclusively to the point where it has the opposite affect from laughter on me, anger and frustration. Right now in wrestling there is nothing that is more unfunny than Cole and Lawler laughing at something. In WWE, gone are the days of Mick Foley, DX, and the Rock. I'm just glad TNA is helping to fill my wrestling humor quota!
Agree? Disagree? Did I miss something? I'd love to hear from you at addie@wetalkwrestling.com