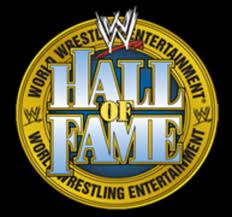 It's one of my favorite times of the year. For me, it's my Christmas of wrestling, a time where legends of the past are allowed, for a brief time, to be put back in the spotlight. I smile from ear to ear with each passing week as the video packages reveal the next inductee. While a vast majority of my personal favorites have already gone into the WWE Hall of Fame, there are a lot of notable superstars that I think should be in and can go in together. I'd like to qualify this column's suggestions but saying, before it gets going, that this isn't my "perfect class" of the WWE Hall of Fame. Bruno Sammartino does not want to go in, nor will he, so I am not going to suggest him for that reason. I understand that Mick Foley is the current plan right now to headline this year's class but I am holding off on Mick as well. It's not that I don't think Foley should be in, I do, but I am going to make a case for some people to get in ahead of Mankind/Dude Love/Cactus Jack. For the purposes of this article I am going to follow the WWE formula of one woman, one manager, one tag team, a celebrity, two mid card performers, an upper midcard attraction, and a main eventer. So he's my ideal class of 2013 based on that criteria.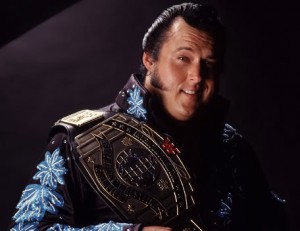 The Honkytonk Man
The greatest Intercontinental Champion of all time held that title for one year, two months and 27 days, a record that still stands today and, in today's day and age of booking, will most likely never be broken. This accomplishment is obviously the hallmark of Honky's career but there is so much more to the career of Wayne Ferris. In the late 1970's Farris, as Dynamite Wayne Farris, formed a tag team with Larry Latham called the Blond Bombers. As a part of this team, Farris would be a part of The Tupelo Concession Stand Brawls which is worth going out of your way to see if you haven't. These matches against Jerry Lawler and Bill Dundee were wild fights that predated WWF Hardcore title matches by twenty years. To say that ECW stole it's style from these brawls is a bit of a stretch, but these matches could have stepped right into ECW in 1997-98 and fit right in to that company. As Honkytonk Wayne in Stampede Wrestling, I saw Honky win the British Commonwealth North American title as well as the Stampede International Tag Team titles on three separate occasions. Honky's entire career is Hall of Fame worthy, not just his WWF run. I know that he turned down the offer to enter the Hall a few years ago, feeling that he could still make more money on the independent circuit but he is older now and adding the moniker of "WWE Hall of Famer" could help to attract another demographic of fans to his autograph signings and appearances.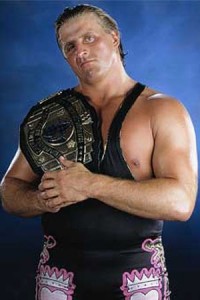 Owen Hart
It's the biggest tragedy in wrestling history but make no mistake, Owen Hart is a bonafide Hall of Famer. The youngest of the Hart children, Owen first made waves in his father Stu's Stampede Wrestling winning the Stampede British Commonwealth Mid-Heavyweight Championship, the Stampede Wrestling International Tag Team Championship with Ben Bassarab and the Stampede North American Heavyweight Championship. Owen also held the IWGP Junior Heavyweight Championship and had great matches with Jushin Liger and also wrestled in Mexico where he lost the Blue Blazer mask to EL Canek in 1991. While he initially came in as The Blue Blazer in the mid card and floundered in The New Foundation and High Energy tag teams, Owen's talent and personality eventually helped him rise to the top. As a WWF wrestler, Owen held every major title but the WWF title as he had runs with the Tag Team titles (with Yokozuna and Davey Boy Smith), the European title, and the Intercontinental title. Owen also won the 1994 King of the King and had an all time classic feud with his brother Bret that will go down as one of the best feuds in the history of wrestling. The way that his life ended was the worst thing to ever happen on a wrestling event but Owen is still adored by fans to this day. Immortalizing Owen in the WWE Hall of Fame is a fitting tribute to this great athlete, and even better person.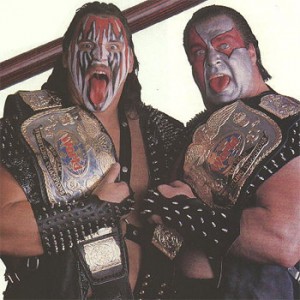 Demolition
Here comes the Ax and here comes the Smasher, as the iconic music goes. When I look at the list of tag teams in the WWE Hall of Fame, Demolition is, to me, the next logical choice for induction. I would also like to see the British Bulldogs in but I don't do that in the same year that I put Owen in, so as not to draw attention to all the deaths. Bill Eadie and Barry Darsow are obviously the choice to go in as Randy Colley and Bryan "Crush" Adams are not associated with the dominant tag team runs. Just like Honkytonk Man, Demolition hold the records for both the single longest WWF tag title reign and the most combined days as reigning WWF tag team champions. Even before their first WWF tag team title win against Rick Martel and Tito Santana, Strikeforce, at Wrestlemania 4, Demolition ran through B. Brian Blair and Jumpin Jim Brunzell "The Killer Bees", Jacques and Raymond "The Rougeau Brothers", the legendary "British Bulldogs" Dynamite Kid and Davey Boy Smith, "The Young Stallions" Paul Roma and Jim Powers, Haku and Tama "The Islanders", and the predacessor to Strikeforce "The Can-Am Connection" of Rick Martel and Tom Zenk. With "Master Fuji" by their side, Demolition was dominant. Subsequent feuds with The Powers of Pain (featuring Master Fuji turning on Demolition and joining The Warlord and Barbarian), The Colossal Connection of Andre the Giant and Haku, and The Brain Busters of Arn Anderson and Tully Blanchard solidified Demolition as one of WWF top tag teams of all time. While some may say that Demolition was just a rip off of the Road Warriors/Legion of Doom I think the above list of matches stands on its own. Whether Ax and Smash were created to counter Hawk and Animal or not, my inclusion of Demolition into the WWE Hall of Fame is based on the team's work as a whole, not the gimmick, and that is Hall of Fame worthy.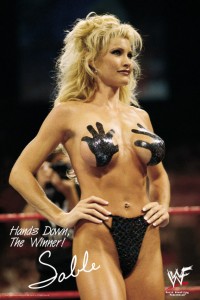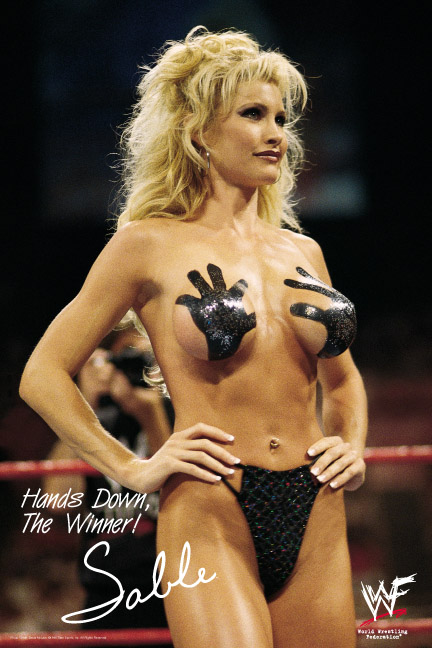 Sable
When I looked over the group of women who are already in the WWE Hall of Fame, two names stood out to me. Miss Elizabeth definitely deserves an induction but, just like the British Bulldogs, I opted not to include her so as not to draw attention to the mortality rate of wrestlers. The other name that I thought should be in was Sable. During the attitude era, Stone Cold Steve Austin was the biggest ratings and pay per view draw in the company. Number two on that list was Sable. In the late 1990's Sable epitimized the WWF Attitude Era as she was a beautiful, surgically enhanced, blonde "Bombshell" who would constantly flaunt her body in evening gown matches and bikini contests. One of her most famous moments was on the 1998 WWF Fully Loaded pay per view when she faced Jaqueline in a bikini contest and Sable's bikini consisted of hands painted on her breasts. That alone gets her in the Hall to me! In all seriousness, while Sunny was the "Original Diva", Sable took it to a whole new level and was genuinely one of the top 5 superstars of the WWF Attitude Era. Sable was the first WWF Diva to go into Playboy which was an appearance that led to the WWF/Playboy connection being an annual event. I also chose this year to induct her as her husband, Brock Lesnar, is currently in the good graces of the company and that certainly plays a factor in these inductions.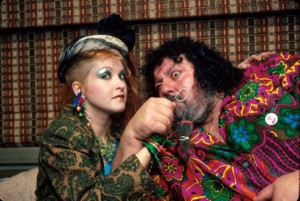 Cyndi Lauper
As big as Mr. T was in 1985, without Cyndi Lauper there is no Wrestlemania. Lauper, along with Manger David Wolff,  had Captain Lou Albano play her dad in the music video for Girls Just Wanna Have Fun. This lead to Roddy Piper smashing a gold record over Albano's head in a ceremony that included Dick Clark. It was Cyndi's involvement that lead to Mr. T getting involved in wrestling. I can still remember Mr. T's quote to Roddy Piper "Cyndi Lauper she happens to be my friend. We got out to dinner sometimes." and that set the stage for the Piper versus Mr. T feud. The Rock 'N Wrestling connection gave WWF a huge audience on MTV and NBC in the mid 1980s and that helped to launch The War to Settle the Score and kick-start Wrestlemania. To be honest I was amazed that Lauper wasn't already in the Hall of Fame and I almost skipped right over her for this inclusion, thinking that she was already a member. Lauper had distanced herself from wrestling after that mid 80's involvement which may have to do with her 1988 divorce from David Wolff. Wolff was a big wrestling fan and the catalyst for Lauper being on WWF television. He also briefly managed The Fabulous Freebirds for WWF in 1984. Cyndi has since appeared on RAW with Wendy Richter and Roddy Piper in an in-ring skit with Heath Slater. I'd say, because of this, it's time to strike while the iron is hot and get Lauper into the Hall of Fame. She is definitely a huge part of not only the WWF but wrestling in general's history.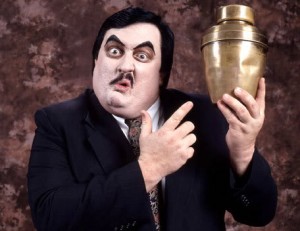 Paul Bearer
When I look at the managers that are already in the WWE Hall of Fame, it reads like a who's who of managers. Bobby Heenan, Jimmy Hart, Sensational Sherri, Paul Ellering, Mr. Fuji, The Grand Wizard, Lou Albano, James Dudley. Ok, maybe not that last one but the point is that most of the greats are already in the Hall of Fame. Jim Cornette is another obvious induction but I don't think that he would accept the inclusion, at least not this year, so I have gone with another legendary name. William Moody began his managerial career in the Texas based World Class Championship Wrestling as Percival Pringle III and managed such superstars as Rick Rude, Sugar Bear Harris aka Kamala, Eric Embry, Lex Luger, The Dingo Warrior, and Blackjack Mulligan. As a funeral director in real life, the gimmick of Paul Bearer was natural for Moody and managing the Undertaker became his biggest accomplishment in wrestling. After five years as the Undertaker's manager, Bearer turned on the deadman and joined forces with Mankind. The Bearer/Taker feud would last almost two years as Bearer would manage Mankind, Vader, and bring in "his brother" Kane against Undertaker. The two would rejoin forces in 1998 and Bearer would remain with Undertaker until his retirement. In my opinion, Paul Bearer is one of the last great managers that is not in the Hall of Fame and given the fact that he remains on good terms with the company, he gets my nomination.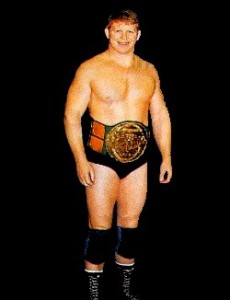 Bob Backlund
Mr. Backlund turned down an induction back when the WWE relaunched the Hall of Fame as he said that he had one more run left. He did not. The man who held the WWF championship from February 20, 1978 to December 26, 1983 is definitely a glaring omission in the WWE Hall of Fame right now. Backlund also won the WWF Tag Team titles with Pedro Morales against The Wild Samoans but had to vacate the title as the rule was that a wrestler was only allowed to hold one title at a time. As champion, Backlund would have matches against Superstar Billy Graham, Greg "The Hammer" Valentine, Don Muraco, Harley Race, Antonio Inoki, and Nick Bockwinkel amongst others. One of the unique themes of Backland's title reign were the matches against other champions such as Race, Bockwinkel, and Ric Flair in "Champion vs Champion" matches. After losing the title to The Iron Sheik in order to set the stage for Hulkamania, Bob Backlund would leave the WWF. When he returned in 1992, he initially came in with the same character. The "Howdy Doody" babyface floundered and Backlund would turn heel against Bret Hart in 1994. This was interesting since Backlund left the WWF in 1984 for refusing to turn heel at Vince McMahon's request. As Mr. Bob Backlund, he would recapture the WWF title for three days in 1994 as he beat Bret Hart at the Survivor Series and lost it to Diesel at Madison Square Garden. For the rest of his WWF career, Backlund would be a comedy character who announced he was running for President of The United States and attempted to "save the youth of America" by educating them on historical events. Despite the way that his career ended, there is no denying that Bob Backlund is a significant piece of WWF history and deserves a Hall of Fame ring.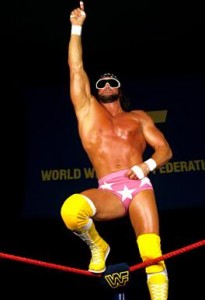 "Macho Man" Randy Savage
This may in fact be a pipe dream but I'm going with it anyway! The list of iconic figures in wrestling is dwindling and Randy Savage is one of the last of those figures to go into the Hall of Fame. I am hoping that based on the recent WWE Classics "Macho Madness" month and his inclusion on historical video packages, such as the RAW 1000 flashback, that the stance is softening on Savage's induction. The rumors have always been that Savage was involved with Stephanie "inappropriately". I wonder outloud that if Stephanie gives the nod herself that Savage could get in. I also scoff at Lanny Poffo's suggestion that the whole family needs to go in together. It's not the idea of it, merely Poffo's timing. In fact, while I would prefer to have Savage in solo as the headliner, if I was WWE and had to compromise by having the Poffo family inducted as a whole, I could make that concession given the fact that Angelo Poffo has historical notoriety and The Genius/Leapin' Lanny  Poffo had an extended WWF run in the 1980's and early 1990's.
To list all of Randy Savage's accompishments would take forever and for of some of both myself and my We Talk Wrestling co-host Mo's favorite Randy Savage moments click HERE. From his early career against Jerry Lawler and The Rock n Roll Express in Memphis to his intial entry into the WWF, where every manager was attempting to manage him, it was very obvious that Randy Savage was going to be a star. Stealing the show at both Wrestlemania III against Ricky Steamboat and Wrestlemania VII against The Ultimate Warrior as well as winning the WWF Title in the tournament at Wrestlemania IV has solidified Randy Savage as one of Wrestlmania's biggest stars. The Mega Powers Explode year long angle is still my favorite wrestling storyline of all time. After commentating on RAW for a year, Savage left for WCW and helped to start the turnaround of that company with late 1995-early 1996 matches with Ric Flair prior to the nWo's debut. Randy Savage would win the WCW title on four separate occasions. During the Monday Night Wars, Savage would both fight against and join up with the nWo and continue his feud with Hulk Hogan. Randy Savage can also be credited with helping to propel Diamond Dallas Page to main event status in WCW with the 1997 PWI feud of the year. Outside of wrestling, Savage was the iconic spokesman for Slim Jim (Snap into it!) and played the role of Bonesaw McGraw in the first Spiderman movie.  I don't need to make a case for Randy Savage in the Hall of Fame, I just hope it happens.
Agree? Disagree? Did I miss something? I'd love to hear from you at addie@wetalkwrestling.com