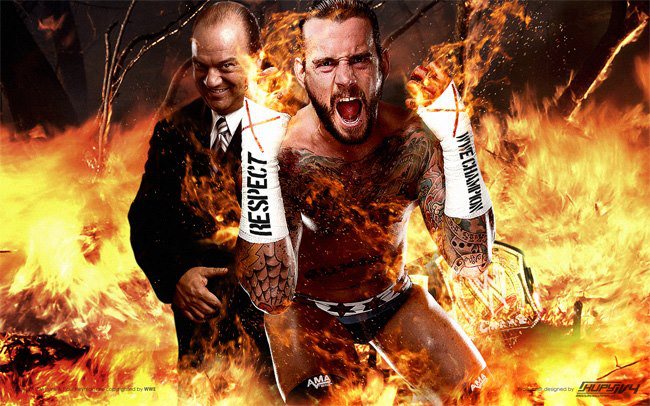 In 2004 while a guest on Canadian talk show Off The Record Vince McMahon was asked by host Michael Landsberg about Paul Heyman and Vince replied that Heyman was clever. When Landsberg pressed McMahon that perhaps Heyman was smarter than that Vince just subtlety smiled and repeated "clever"
Of course Heyman's reputation is as the mad scientist or evil genius of wrestling. Many think as Landsberg was apparently was led to believe (Landsberg is known for doing his research and has had familiarity with many wrestlers from interviews but doesn't watch the product himself as he adamantly explained to Ric Flair who mistakenly told him he had respect for Landsberg for following the product during their interview, but I digress). Understandably then Landsberg was surprised by Vince's assessment.
So this begs the question, does Heyman deserve his reputation as a genius in the eyes of many, or is he just clever, or perhaps, perhaps, he's not even that?
Let's try and figure all this out shall we?
The Argument For Genius
Paul Heyman, both in character and out, comes across as a hustler, and he is. By age 11 he was reportedly selling mail order sports memorabilia from his home. Impressive, if that is to be believed, which is much of the problem with Heyman, it's not always easy to do so.
Still there is no question that as a teenager he managed to get himself working as a photographer in MSG and the WWF did publish his photo's, which is also impressive, especially at such a young age.
Making his managerial debut as Paul E. Dangerously in 1987 at 22, Heyman was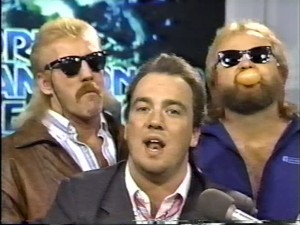 so good and natural that within a year he was on a national stage 1st with the AWA, then with the even larger WCW, and his wrestling and psychology knowledge impressed the brass there enough that they had him working the role of lead heel announcer with the great Jim Ross by the time of his 25th birthday.
During these early days he was a sponge, and learned from some of the best minds in the business such as the hugely influential booker Eddie Gilbert, who Heyman was the assistant of, Kevin Sullivan, Austin Idol, Ross, Jerry Lawler, Bill Watts, and yes, even Jim Cornette.
Of course the true argument for Heyman as a genius begin with the transformation of NWA Eastern Championship Wrestling to Extreme Championship Wrestling under his watch after a failed attempt to start a wrestling company in Texas with Jim Crockett Jr.
Seeing the more hardcore wrestling style of Japanese promotions like FMW, along with a belief that R rated movies maintained popularity and filled a niche and that the younger WWF audience had grown up and were now the ones paying to see these films in the theaters, Heyman presented a product full of violence, sex and swearing matching any Hollywood action film and spitting in the face of traditional wrestling.
During this period he helped performers create cutting edge characters based on who they wished to play, and the strengths of his early booking talent became quickly evident as he helped under appreciated Indie performers find a level of confidence and style to accentuate what they did well, and hide what they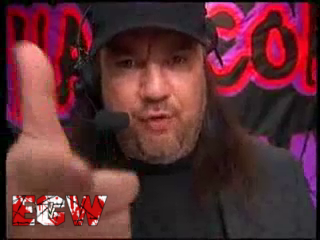 couldn't. As an example he took 911, a large man who couldn't wrestle, talk, or really do anything and made him a star by highlighting the one move he could do impressively, the chokeslam, by having performers sell it like no other move and building anticipation from the crowd to see it on who ever deserved it most, and then they delivered as promised.
Another fine example is The Sandman, who can't wrestle, wasn't much of a talker, and not overly professional but Heyman helped create a blue collar anti hero the crowd could relate to.
He allowed the performers a sense of freedom in their interviews and gave a new life to guys like Brian Pillman, Mick Foley, Steve Austin and Shane Douglas. He also treated the fans as if they were smart enough to know what wrestling was, not insulting their intelligence, and making them feel as if they were a part of the product and could take part of the credit for the success ECW would see while embracing the idea of the smart mark. Because of this Heyman and ECW could bring in a type of wrestling beyond just the hardcore, though that was always at the forefront, and allow luchadores or Japanese performers as well as traditional scientific wrestlers like 2 Cold Scorpio or Dean Malenko a place knowing his audience was smart enough to appreciate the different styles as long as he still gave them what they wanted such as hot chicks having catfights.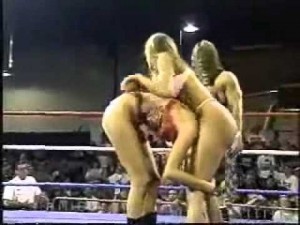 After the closure of ECW Heyman at 1st returned to commentating with Jim Ross on WWE television. After a while he became lead booker of Smackdown and under his watch Kurt Angle, Chris Benoit, Rey Mysterio, Edge, Chavo Guererro and Eddie Guererro became unofficially known as the Smackdown Six, and proceeded to become bigger stars than they ever were previously as he again highlighted their strengths allowing them to wrestle some of the greatest WWE matches of the decade leading to the B show Smackdown overtaking RAW in the ratings for the only time in it's history
Heyman received the award for Best Booker that year from The Wrestling Observer Newsletter, which he had previously won from 1994 to 1997 while with ECW, and is a member of the Observer's prestigious Hall Of Fame as an inductee in 2005
The Argument For Clever
Paul Heyman had great success with the Smackdown Six, using the talent provided him, which the WWE generally regarded as inferior to what was on their flagship show RAW, to make it the must watch wrestling TV show of the week, yet did it in a way that managed to undermine and annoy upper management, especially Stephanie McMahon, leading to his tenure as booker (he actually had more than one) to be shorter than you would expect.
After a period as an entertaining on screen character Heyman returned to
booking as he was put in charge of WWE's lead developmental territory Ohio Valley Wrestling. There he put on a show many considered to be at least as entertaining as the main WWE product. As a developmental territory it was not as successful under him in preparing future WWE superstars as the men previously running the territory, Danny Davis & Jim Cornette, although he was far more skilled at it than anyone who has been in charge since
A doomed to failure return to the national booking stage with WW/ECW Heyman was part of a group that attempted to purchase Strikeforce as he had become a fan MMA and believed they had a chance to compete nationally with the Juggernaut UFC.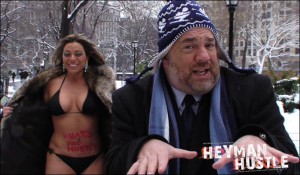 He also began performing a series of web based shows and blogs entitled Heyman's Hustle for the top UK based newspaper The Sun who seemed a natural fit as a more entertainment than hard news type of product, and allowed him to maintain a public presence. As a general rule the blogs featured more wrestling content than the videos which were often Heyman in wacky situations or talking to D list celebrities. None of these led to anything particularity memorable though Heyman managed to get paid for them regardless.
Heyman was also able to maintain a public presence through his relationship – mentorship of Brock Lesnar while Lesnar was the top PPV draw for UFC. Heyman was able to help Lesnar off camera further develop a personality that captured the public's imagination. During this time they collaborated on Lesnar's Autobiography "Death Clutch: My Story of Determination, Domination, and Survival" which was a moderate finacial and critical success.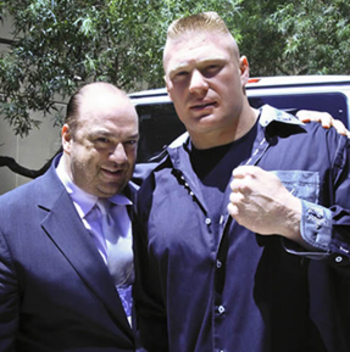 TNA Wrestling as well seemed to contact Heyman regarding returning to wrestling but Heyman's demands for running the promotion as well as his plans for many of the performers, while logical to many on the outside, did not sit well with many in a position of power within the company. How serious these talks got are difficult to tell. Most recently Heyman has returned to WWE as an on screen character with Brock Lesnar, and most recently aligning himself with World Champion CM Punk, though he has no apparent power creatively he has been entertaining in his role, though it can not be deemed a wide success as yet. As a manager he may be some what under rated, having won the PWI Manager of the Year Award in 1992 his name is not usually mentioned as one of the greats. He is a 3 time winner of the best Non Wrestler Award within the Wrestling Observer Newsletter 2001, 2002, and 2004
The Argument For Not Clever At All
In his period away from wrestling, while working on the Hustle, Heyman was said to be writing movie scripts and TV shows in an attempt to break into Hollywood. I have as yet to hear of any project he created having been green lighted, or even bought, leaving one to believe his story telling skills may be limited to wrestling angles.
For all his accolades from ECW, the fact is it was a promotion that ultimately failed, incurring mounting debts and proving him to be a poor business man. In fact, if not for the WWF secretly pumping money into his bank account for their own purposes ECW would have closed shop much earlier. Indeed, his unprofessionalism and anti authority attitude, one of the things that created the cult feel for his fans and performers, also made him difficult to deal with for executives in the real world, as he seemed to lose his sense of his true self and his on screen persona for a while, largely because his on screen persona is him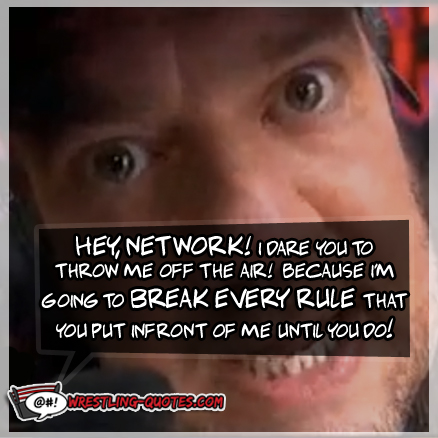 dialed way up.
Undoubtedly TNN negotiating with WWE to replace ECW while they were still on the air was certain to prove difficult and disappointing, but this was a simple business decision on their end and a wise one that is difficult to blame them for, and his handling of it by going on TV on their Network and telling the backstage goings on while insulting TNN was short sighted, and certainly did not make him someone other networks would want to deal with
Never the less, while his charm and love of the business left some with the attitude that it's just Paul, it also left many with a distinct distaste for him, fueled even greater by how he shut the doors down for ECW, cowardly just showing up on RAW as an announcer and not telling anyone, leaving many loyal fans and performers broke, in denial, or worse.
ECW had a hardcore fan base, in more ways than one, and it was a product that certainly filled a void then as it would now, but to think that level of extreme product would play on a small budget nationally is foolish. Americans can embrace a more mature subject, see HBO or Showtime, but it needs to be presented with a certain panache and class, like Boardwalk Empire or The Soprano's, not as a sleazy Jerry Springer style product for it not to be a flash in the pan, and Heyman missed the boat on this, particularity once WWE started to take many of the ECW concepts and do them better.
As well, the level of violence seen in cinema is a true work, stunt men with stunt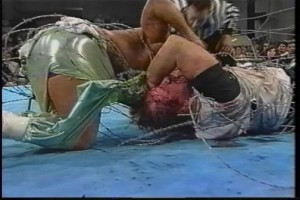 objects designed to safely simulate violence. Wrestling for years incorporated that attitude with a more physical edge, dangerous and painful but worked or controlled. ECW under Heyman often threw that completely out the window, and led to many foolish small, underground or backyard promotions having poorly or untrained idiots doing unnecessary damage to themselves (Mick Foley's stunts in Hell in a Cell and other matches also deserving much blame). How anyone could turn a blind eye while running a promotion to obvious damage his performers were doing to themselves is hard to comprehend, especially considering the numerous narcotics they were also taking. While it's well publicized how Many WWE superstars passed away early the percentage of ECW wrestlers leaving us too soon is even worse, and it seems impossible to have been around it, run it, and not seen it coming, but Heyman either turned a blind eye to the dangers of the behaviour both in ring and out because he was okay with it as long as it led to what he wanted, or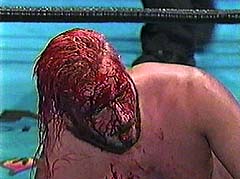 was simply to stupid to understand how harmful it was.
While there is something to be admired about someone who does things his own way and won't buckle in to others, ultimately it's hard to imagine how it's not usually foolish pride of selfishness. I compromise every day at my work environment what I can and can't get away with saying for many reasons, as I'm sure most of you do as well. Heyman can't say that, as he just hasn't usually wished to play the game. Because of that his booking legacy isn't nearly as strong as his talent. He was better at building characters than story lines, and for a man who has been in the wrestling business for approximately 20 of the last 25 years he's been a booker fo only about 6 of them, and only a couple on a true national stage because he simply can't play well with others
The Final Verdict
So ultimately what is Heyman? When I think of someone with a genius wrestling mind the foremost man who pops into my head is the creator of the Royal Rumble Pat Patterson. If you wish to put Paul Heyman in that level as a booker I understand, of course then you have to argue if he is or isn't better than say a Jim Cornette or Gabe Sapolsky, and that's really subjective… But so is my opinion of whether or not Heyman is a genius, and having looked at all the evidence as best I can I must say he is extremely bright, but genius? No. To quote Vince McMahon … "Clever"