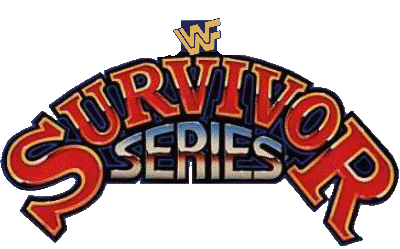 We are coming up on the WWE's 26th annual Survivor Series and the writers have decided to use a "traditional" Survivor Series elimination match as one of the top matches. The fact that the team members have changed is not uncommon, as was the case in 1993's All Americans vs Foreign Fanatics match-up, but that doesn't mean it was good. In fact, comparing WWE today to 1993 is hardly a compliment. But enough about the bad, this column is about the good….no great. I love the Survivor Series in it's original format, whether it was a 5 on 5 team or 4 on 4, and I thought I would look back at some of the best teams that have ever been assembled in The Survivor Series.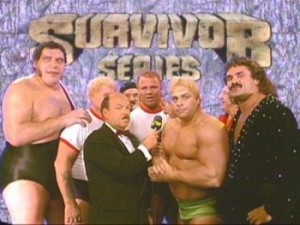 Andre the Giant, Dino Bravo, "Ravishing" Rick Rude, Harley Race & Mr. Perfect
This combination occurred at the 1988 Survivor Series and took on Hacksaw Jim Duggan's team of Jake "The Snake" Roberts, Ken Patera, Scott Casey, and Tito Santana. Just looking at the names in this team reads like a who's who in professional wrestling. First off you have the Legend Andre, who if you are unfamiliar with stop reading now, go sit in a dark room, and question why you are a wrestling fan. Harley Race was at the end of his career in this match but that doesn't take away from his tremendous NWA accomplishments and status as a true Hall of Famer. Mr. Perfect Curt Hennig is a man that I thought never got to his full potential with a run as WWF Champion strictly because of timing but I consider him one of, if not THE, best bumpers in wrestling history. Then you have Perfect's long time friend, Ravishing Rick Rude. Rude was a tremendous talker and his airbrushed tights were revolutionary in wrestling. Rude is someone that I feel deserves to be in the WWE Hall of Fame and at this point in his career he was just getting ready for his first Intercontinental Title win at Wrestlemania V in a few months. Some may consider Dino Bravo as the weak link on the team which is ironic since he benched 710 pounds (712 minus Jesse Ventura's 2 pounds of pinky pressure) at the first Royal Rumble. In truth, Bravo was at the tail end of his career at this point as well, since winning the WWWF tag team titles in 1978. Bravo would still go on from here to get a run with Hulk Hogan in 1990 with "Canadian Earthquake" Jon Tenta. All and all this is definitely a great team!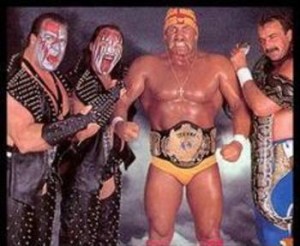 The Hulkamaniacs: Hulk Hogan, Demolition & Jake "The Snake" Roberts
This team is from the 1990 Survivor Series and took on The Million Dollar Team of Ted DiBiase, The Powers of Pain, and Zeus. This was a case of feuds coming together in one match as Hogan was paired with Zeus, Roberts with DiBiase, and Demolition with the Powers of Pain. People can talk about Road Warrior knockoffs all day but as a kid I loved Demolition and only knew of the Road Warriors from Apter Mags. Hulk Hogan speaks for himself and was just coming off the greatest angle in wrestling history, the Mega Powers Explode, and was arguably at his peak at this point. Jake "The Snake" Roberts was the designated worker of the team and could cut more low key, less energetic promos in comparison to the Hulkster and Demolition.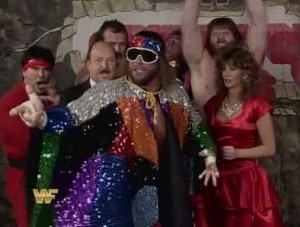 Hacksaw Jim Duggan, "Macho Man" Randy Savage, Ricky "The Dragon" Steamboat, Brutus "The Barber" Beefcake & Jake "The Snake" Roberts
This team was from the inaugural Survivor Series in 1987 and was the "mid card" Survivor Series match. On the card there were a women's, tag team, midcard, and main event Survivor Series matches. This team took on "King" Harley Race, Hercules, Honky Tonk Man, "Dangerous Danny Davis, and "Outlaw" Ron Bass. This match was centered around The Honky Tonk Man vs Randy Savage feud but was also interesting as it saw Ricky Steamboat and Randy Savage on the same side just months after their Wrestlemania III classic. Jake Roberts also had an issue with Honky Tonk Man from Wrestlemania III and Brutus Beefcake was getting ready for his shot at the Intercontinental Title at Wrestlemania IV, although that was a last minute decision and not the plan going into this match. Duggan was feuding with Harley Race at the time and was a consistent mid card act that always got the crowds on their feet. Duggan had just debuted in the WWF after a successful stint in Mid South Wrestling for almost five years and this was his first major match with WWF. While Brutus Beefcake is probably the weak link of the team, his Barber gimmick was absolutely over and a perfect fit for this era of wrestling.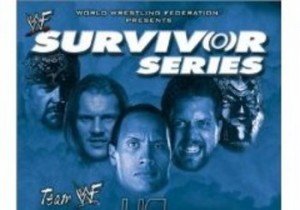 Team WWF: The Rock, Chris Jericho, Big Show, Kane & Undertaker
This was at the 2001 Survivor Series and the culmination of the rushed, ego-driven failure that was the WCW vs WWF Invasion. Of course they added ECW to the WCW mix to form the Alliance and then, as I mentioned ego-driven, added WWF wrestlers to the Alliance in order to make sure everyone knew who really won the war. Despite it's incompetence as an angle, this was a great team. It took on the Alliance team of  "Stone Cold" Steve Austin, Kurt Angle, Shane McMahon, Booker T and Rob Van Dam which, had Shane not been in it, would have also made my list of great teams. This match also had the strangest and best "go home" angles that I have ever witnessed. The strange occurred on RAW as Steve Austin and The Rock sang Jimmy Buffet's Margaritaville together live in the ring in the final segment of the show. Don't get me wrong, it was entertaining as hell but it served zero purpose in building up the culmination of an angle fifteen plus years in the making. The best was on Smackdown, where Paul Heyman called Vince McMahon out in the middle of "his" ring and began to berate McMahon in a historically laced work/shoot promo that detailed Heyman's hatred of Vince while continuing the angle and building interest to the Pay Per View three days later. This stark contrast is just a microcosm of how Paul Heyman "gets it" and Brian "The Douche" Gewertz never has had a clue.  The Rock was at the top of his game here and ready to move on to his bigger and better Hollywood movie career. Chris Jericho was just starting to get a top run as he would be WCW Champion (take that Nash!) and is only one month away from being the first ever undisputed champion, unifying the WWF and WCW titles. He would go on to beat The Rock at The Royal Rumble and Steve Austin at No Way Out before losing the title to Triple H at Wrestlemania (and Nash laughs last). The Brothers of Destruction, Kane and Undertaker are WWF cornerstones and just coming off a WCW tag team title run (and I use the term run loosely). The Big Show was there as the "Big Man" but didn't last long in the match and it would be a few years before Paul Heyman could get Big Show back on track.  A great team for a badly executed angle.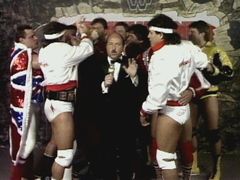 The Killer Bees, The Young Stallions, Strike Force, The British Bulldogs & The Rougeau Brothers
This is the babyface team from the Tag Team, 20 man, Survivor Series match from the 1987 Survivor Series. They took on The New Dream Team, Demolition, The Hart Foundation, The Islanders and The Bolsheviks. This match featured the new tag team champions Strike Force as babyface captains and former champions The Hart Foundation as the heel captains. The winners of this match was a surprise as The Killer Bees and Young Stallions, the two lowest teams in the rankings, were the survivors. In this match the rule was that when one man of the team was eliminated, both members of the team were gone. The British Bulldogs were all but done as a tag team with Dynamite Kid's health really showing the signs of all the years of wear and tear on his body. The Rougeau Brothers were yet to become "Fabulous" at this point, that would occur the following summer, and were a white meat babyface tag team that had great matches with the Hart Foundation in the summer of 1987. The Killer Bees, despite being the co-survivors, were also on their way out of the WWF and had less than a year left before exiting the company. The other co-survivors, The Young Stallions, Jim Powers and Paul Roma, were always the bottom of the babyface tag teams but were in the midst of their push and had matches with the Hart Foundation over their theme song, Crank It Up, which was performed by Jimmy Hart. Hart protested that the song was meant for The Hart Foundation and a series of matches were drawn out of that issue. The team captains Strike Force, Rick Martel and Tito Santana, had just won the WWF Tag Team championships from the Hart Foundation a month earlier and were certainly the top pushed tag team on this team. Strike Force morphed from the Can-Am Connection, which consisted of Rick Martel and Tom Zenk, as Zenk would leave the company after a contract dispute. The storyline was that the Islanders took out Zenk and were going to do the same to Martel before Tito made the save and, thus, the team was formed. Strike Force would hold the tag titles until Wrestlemania IV where they would drop it to Demolition. This would be the first of two Tag Team Survivor Series matches in WWF history and points out the depth of the tag team division at that time. I really wish that the 2013 Survivor Series will have one of these matches as it will mean ten tag teams exist in the company and that can be nothing but a good thing.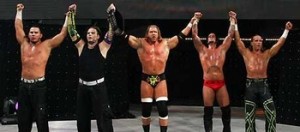 Triple H, Shawn Michaels, CM Punk, Matt & Jeff Hardy
This match occurred at the 2006 Survivor Series and may be the last great team that I can recall. This team took on the team of Edge and Randy Orton (Rated RKO), Johnny Nitro, Gregory Helms and Mike Knox. HHH and HBK were feuding with Rated RKO at this point and each tag team were their respective team captains. CM Punk and Mike Knox were representing ECW at this point in time and Punk was the most over man in the team with the crowd in Philadelphia. So much so that Hunter allowed Punk to finish the DX catchphrase (suck it!). This was also the final Pay Per View prior to the debacle that was ECW: December to Dismember. The Hardy Boyz reunited for this match and would go on to face MNM at the aforementioned ECW Pay Per View. Jeff Hardy had just returned to the company in August after a three year absence and was the Intercontinental champion and in a feud with Johnny Nitro, as the two traded the belt over the fall of 2006 and the winter of 2007. Matt Hardy was somewhat floundering at this point as his peak occurred in the summer of 2005 when he came back to WWE to face Edge. At the time of this show, Hardy was in a mini feud with Gregory Helms after another mini feud with Road Warrior Animal. Matt definitely benefited from Jeff's return to the company as he had zero momentum as a performer in late 2006. The captains DX had reformed the previous summer and were strictly there to push merchandise and goof around. Any member of the Kliq are known for taking care of themselves and not putting people over and this incarnation of Degeneration X was no different. DX were coming off a squashing of The Spirit Squad and a feud with Vince and Shane McMahon. In fact, the following night on RAW, DX beat the Spirit Squad and put them all in a box labelled "OVW, Louisville, Kentucky". Shawn and Hunter would go on to win the WWE Tag Team titles and continue their legendary singles careers. As far as the individual team members go, Triple H and Shawn Michaels are all time greats, The Hardy Boyz as a unit are a great team with Jeff Hardy having the breakout singles career, and CM Punk is proving to be a top star now and a guy that can be the cornerstone of the company in the future.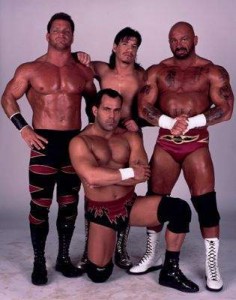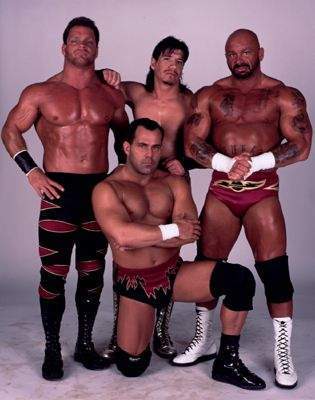 Eddie Guerrero, Chris Benoit, Perry Saturn & Dean Malenko
The one and only time that The Radicalz would team at the Survivor Series occurred at the 2000 edition of the show. They took on the "as close to Degeneration X that we could get" team of Billy Gunn, Chyna, Road Dogg and K-Kwik. This match was being lead up to for the fall of 2000 and resulted in the reuniting of both the Radicals and Degeneration X. When Triple H turned heel to feud with Steve Austin, K-Kwik aka R-Truth was added to the match as he was tagging with Road Dogg at the time. Chyna and Billy Gunn were also paired together in a feud with Eddie Guerrero after Latino Heat was caught cheating on Chyna by GTV. in the WWF, Dean Malenko never attained the level of success that he had in WCW largely due to the fact that WWF have never believed in Cruiserweights. Perry Saturn had a comedy run with Moppy and that highlighted his WWF career. As a tag team Malenko and Saturn were on the same level as Road Dogg and K-Kwik so it made sense to match those two teams. Chris Benoit, tragedy aside, is one of the greatest pure workers of all time and has held countless titles, including the WCW and World Heavyweight belts. Eddie Guerrero is a former WWE, Intercontinental, United States, Tag Team, and Cruiserweight champion and certainly deserves his spot in the Hall of Fame. As a unit, the Radicals are definitely one of the greatest teams in WWF history as far as pure talent goes and, therefore, makes this list.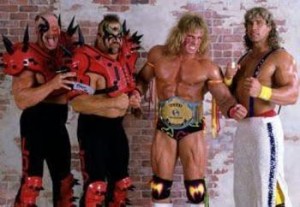 The Warriors: Ultimate Warrior, "The Texas Tornado" Kerry Von Erich & The Legion of Doom
This team is from the 1990 Survivor Series and took on The Perfect Team consisting of, who else, Mr. Perfect along with all three members of Demolition: Ax, Smash, and Crush. This is a team of Warriors as you had the Road Warriors, Ultimate Warrior, and Modern Day Warrior all on one team.  This match up put together the Demolition and Legion of Doom feud as well as the Mr. Perfect and Kerry Von Erich issue. Von Erich beat Hennig at Summerslam for the Intercontinental title at the previous Summerslam and would lose the belt back to Perfect the month following this show thanks to Ted DiBiase.  Outside of his WWF run, Kerry Von Erich was considered one of the better Von Erich brothers, second only to his brother David. The peak of his career would have to be winning the NWA title from Ric Flair in the David Von Erich tribute show. The Von Erich and Fabulous Freebirds feud is definitely one of wrestling's greatest feuds and made Texas one of the hottest territories in North America at one time. The Road Warriors came into the WWF and were immediately programmed with Demolition, although it was not the Demolition of old. Due to the health of Bill Eadie, Ax, newcomer Crush was added to the team in order to keep it going. As tag champions, any two of the three would defend the belts until President Jack Tunney stepped in. It wouldn't really be an issue as Demolition would lose the tag titles to the Hart Foundation at Summerslam 1990 thanks, in part, to Legion of Doom interference. As far as their other accomplishments go, it would take to long to list them all but The Road Warriors/Legion of Doom won titles wherever they went. While they were more "sizzle than steak", Hawk and Animal are widely considered one of the greatest, if not the greatest, tag teams of all time. And then there's The Ultimate Warrior. Sure he'll never be confused with Bret Hart or Nick Bockwinkle but The Ultimate Warrior was, to a generation of kids, awesome.  His music, wild energy, and non sensical promos were all part of a package that equalled success. The former Intercontinental and WWF champion is absolutely one of the WWF's top stars of the "Hulkamania Era". To look at one of the greatest teams of all time, a Texas wrestling legend, and one of the most popular superstars of all time is to look at a great Survivor Series team.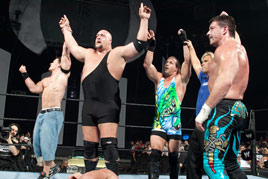 Eddie Guerrero, Rob Van Dam, Big Show and John Cena
This collection of talent teamed up in 2004 and went up against Kurt Angle, Mark Jindrak, Luther Reigns, and Carlito (shockingly not on this list). This match centered around both Eddie Guerrero and Kurt Angle's issue as well as the return of John Cena, who was feuding with United States Champion Carlito. Kurt Angle had just come off an injury that lead him to being the interim General Manager of Smackdown, where he feuded with Eddie by playing heel authority figure. During this time, Angle aligned himself with Luther Reigns and Mark Jindrak. Big Show returned to WWE in the fall of 2004 and turned face by going after Kurt. This lead to Angle and crew shaving Show's head, a look that he's kept to this day. The John Cena return was done after a beating perpetrated by Carlito and new bodyguard Jesus (Aaron Aguilera). The storyline was that Jesus had stabbed John Cena at a Nightclub (no word on whether it was in Syracuse New York). Carlito had won the United States Title from Cena a month prior to this show by using a steel chain to win the match and would lose the title back to Cena the following Smackdown after this show. Rob Van Dam was in this match as he was regularly teaming with Rey Mysterio at this point. Mysterio was originally supposed to be in this match until a Four Way was created for the Cruiserweight title and Rey was put in that match. This lead to the reveal of Cena as the final surprise member of the team. Van Dam and Rey would capture the tag team titles later in the year and would get hurt in early 2005, taking him out of action for a while. Eddie Guererro's accomplishments have already been expounded upon in this column and there is no need to repeat the greatness of the man. John Cena is the foundation of WWE today and , love him or hate him, that cannot be taken away. The Big Show is definitely a future Hall of Famer as his runs in both WCW and WWE warrant this accolade. While his career has been filled with highs and lows, it is my opinion that the highs (nWo run, WCW champion, WWE champion, 2003 run with Paul Heyman) outweigh (no pun intended) his lows (demotion to OVW, Showster, Akebono match). Rob Van Dam is a guy who was always Teflon and who's pop exceeded his push. His best run was as ECW Television Champion from 1998 to 2001. He reached the peak as WWE champion only to blow it, or should I say inhale it, when caught by police driving and smoking pot. That aside, RVD was a great competitor that holds his own on this team of great performers. This team is probably the most diverse on this list but the sum of it's parts make it a great team.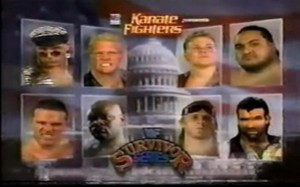 Owen Hart, Yokozuna, Dean Douglas & Razor Ramon
This was from the ill-conceived idea of "Wild Card" teams for the 1995 Survivor Series. Owen, Yokozuna, and Douglas were heels while Razor was a babyface. They took on the other Wild Card Team of The British Bulldog (heel), Sid Vicious (heel), Ahmed Johnson, (babyface) and Shawn Michaels (babyface). This was announced by "the most fan friendly president in WWF history" Gorilla Monsoon. Shawn had just lost his smile again a month earlier when he was beaten up at a nightclub in Syracuse New York and had to forfeit the Intercontinental title to Dean Douglas. Douglas then lost the title to Kliq member, and Survivor Series teammate, Razor Ramon. Ramon had started a mini feud with Sycho Sid as his former friend the 1-2-3 Kid turned heel and joined the Million Dollar Corporation. Another story of this match was the division of Camp Cornette as Owen Hart and Yokozuna were on this team while The British Bulldog was on the other team. The story of Owen Hart is well documented and he is personally one of my all time favorites. His work around the globe and, especially, in the WWF against Steve Austin, Bret Hart, and The British Bulldog in particular make him a first ballot Hall of Famer in my book. The only prize he missed was the WWF title and, had he lived long enough, I am sure that he would have seen that belt around his waist the way that it was bounced around in the Attitude Era. Yokozuna is a Hall of Famer and rightfully so as he, as WWF champion for a year, is a part of the WWF's history. It did come at a time where the WWF was falling from grace but he does hold a win over Hulk Hogan, one that the Egomaniac never got back.  While Dean Douglas never got a shot in WWF, "The Franchise" Shane Douglas was a big piece of ECW and the first ECW champion. His matches with Sabu and Terry Funk helped put the company on the map and he was the leader of one of my favorite stables, The Triple Threat, with Bam Bam Bigelow and Chris Candido. Shane was always best as the big fish in the small pond but he excelled in that pond. While detractors say that he used the crutch of swearing during promos, I always looked past that and saw the fire and real emotion behind what he was saying. There were more than a few times where I could really believe what Douglas was saying and felt that he truly meant every word. Scott Hall/Razor Ramon as a member of this team also boosts its prestige. Whether it be against Shawn Michaels in a ladder match at Wrestlemania X or as a founding member of the nWo (Hey Yo), Hall's legacy is that of a very tippy top upper midcarder. I guess you could say that he was an upper midcarder "4-Life" but, largely due to personal demons, Scott never was able to break through to the top level as a singles act. Personally I don't think that diminishes what he was able to accomplish (first four time Intercontinental Champion, founder of the nWo, multiple time tag and US champion). For the purposes of this list, however, the inclusion of Razor Ramon on this team solidifies it as great.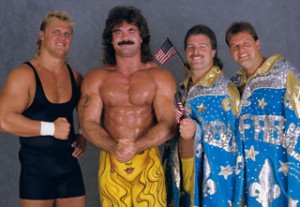 The Rude Brood: "Ravishing" Rick Rude, Mr. Perfect & The Fabulous Rougeau Brothers
This is one of my favorite teams of all time as it not only had an awesome name but it contained some of the best workers that 1989 had to offer. That combined with the fact that their opponents were the exact opposite, Roddy's Rowdies. Consisting of captain "Rowdy" Roddy Piper, "Superfly" Jimmy Snuka and The Bushwhackers this was a classic case of scientific wrestlers versus brawlers. I have gone on and on about the virtues of both Rude and Perfect earlier but, as heels, The Fabulous Rougeau Brothers were extremely entertaining. It was known that they could go in the ring but their "New USA citizen" gimmick was hilarious and worked like a charm in 1989. Not only that but their heel turn brought us "All American Boys" one of the greatest songs in wrestling history. The match up itself came about since Rick Rude and Roddy Piper were feuding ever since Piper mooned Rude at Summerslam to cost him the Intercontinental title against The Ultimate Warrior. The Rougeaus and Buswackers were also in a feud and would meet at the next Royal Rumble and Snuka and Perfect were just added as a good fit for their teams. This match also put together the Genius Lanny Poffo, Bobby "The Brain" Heenan, and "The Mouth Of The South" Jimmy Hart as managers on this team as each man/team had a different manager.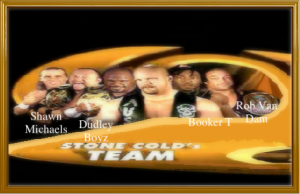 Team Austin: Booker T, The Dudleys, Shawn Michaels & Rob Van Dam
This collection of talent was called Team Austin because in 2003 Steve Austin and Eric Bischoff were co-General Managers of RAW. So naturally the other team was Team Bischoff and it was comprised of Christian, Chris Jericho, Mark Henry, Randy Orton and "Big Poppa Pump" Scott Steiner. The fact that this team lost and, as per the stipulation of the match, forced Steve Austin to resign as co-General Manager of RAW is irrelevant, largely because I am merely looking at the make up of the team when determining it as great. Shawn Michaels added to his legacy in this match as he played an excellent never say die babyface as he fought back from a 3 on 1 deficit to make it one on one against Orton before falling to the Orton thanks to outside interference by Batista in a classic display of courage. The Dudley Boyz, much like The Road Warriors, were champions in ECW, TNA, and WWF, even winning the WCW tag team titles during the Invasion angle.  While the tag team depth overall was not as large as when the Road Warriors competed, the Dudleys were one of the dominate tag teams of their time and had a great series of feuds with Edge and Christian and The Hardy Boyz amoungst others. At the time of this match, the Dudleys were the WWE Tag Team Champions, just coming out of a feud with La Resistance and would go on to lose those titles to Evolution members Ric Flair and Batista the month following this show. Rob Van Dam is another ECW alumnus on this team and was the Intercontinental Champion at this time, just coming off feuds with both Christian and Chris Jericho. Van Dam would go on to lose the IC title to Randy Orton the next month at Armageddon, where all four members of Evolution would win titles.  Booker T is someone who I personally watched come up through the ranks as a member of Harlem Heat in WCW (Kane and Kole anyone?), with brother Stevie Ray. Harlem Heat would go on to win the WCW tag team titles ten times before breaking out on his own. Booker was a great Television champion in his first singles run and went on to win every title available to him in WCW. His WWF/E career saw him capture a variety of titles including the World Heavyweight belt as King Booker. This team was great and combined wrestlers who made their marks in WWF, WCW, and ECW.
Well, that's my list. The funny thing is that I started this column thinking that I would have four, maybe five teams to list but twelve it is. Sure, some I like more than others but when I look at the sum of all these teams parts, it's a Hall of Fame class in themselves.  I'd also love to hear your thoughts. Do you agree? Did I miss a team? Am I way off the mark (pun intended)? Please put a comment below or shoot me an email at addie@wetalkwrestling.com I'm always up to talk some rasslin!