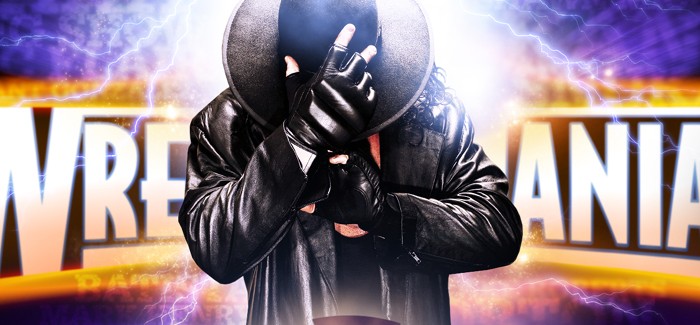 Wrestlemania season is here! That means that WWE has finally focused their efforts for this two month period and are getting ready to put on their biggest show of the year. One of the annual traditions of wrestlemania, at least of the past two decades, has centered itself around the Undertaker. The streak has been protected better than the Royal Rumble winning prize and even the WWE title over the last ten years. But, such is life, people age and with that age they slow down. Undertaker is no different and he has limited himself to just a Wrestlemania match for the past few years. I know we don't have long with the Undertaker in the ring and that saddens me. I can look at the WWE roster now and I see a lot of possibilities for Taker at Mania, most of which won't happen since Undertaker doesn't have that long left in the ring. Here are some opponents that make me wish that the Undertaker was immortal.
Brock Lesnar
If this year's match is against Triple H and next year is scheduled to be against The Rock, then Brock Lesnar would have to be The Undertaker's opponent at Wrestlemania 31. This match first got interested not in WWE, but at UFC 121 when this happened:
As soon as Brock returned to WWE, it was presumed that Undertaker was the natural matchup for Wrestlemania 29 but that's not the case. With current WWE plans (that I realize change on a dime) we would have to wait for Undertaker to be two years older. Taker is beat up and there was talk that he wouldn't be ready for his match with CM Punk. I can only imagine what a two year older Undertaker would think about getting into the ring with a "less than light" opponent like Brock. The two are friends so that does help matters but, because of the logistics of time, this battle of two monsters may never happen.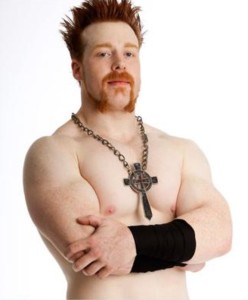 Sheamus
This will be the first of a few "put over the young guys" wrestlers that I have on this list. Sheamus has the size that matches up well against Undertaker and can be booked in a way that makes people think the streak is in jeopardy. He is a Triple H favorite so it is conceivable that Sheamus gets the shot and the push based off this match. He is one of the top new stars on the roster and this match would require a heel turn (I'm not a fan of babyface matches against Undertaker since whoever faces him will probably be booed). This is something that I would be in favor of given the fact that the WWE booking of Sheamus' babyface "Cena light" comedy, smiley character has grown tired and stale given that Cena is already annoying audiences with the unfunny brand of WWE "comedy". A refocused, monster heel Sheamus who started running guys down at Survivor Series leading into Wrestlemania would definitely have my interest for a match.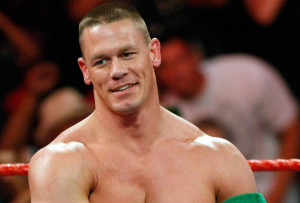 John Cena
This match has never happened. This is the biggest dream match that WWE has that is probable given the fact that both guys are on the roster currently. If Rock is facing Brock at Wrestlemania 30, then John Cena could face Undertaker in another main event and the WWE title could be contested in another match. This gives three top matches for Mania 30 right there. I had indicated earlier that I wouldn't do a babyface match with Undertaker at Wrestlemania. While this match may start out that way, I am a proponent of turning John Cena heel. The next few years I believe will be time to pull the trigger on a Cena turn and this match is a good a time as any to start the Heel Cena run. Imagine Cena cheating to break the streak and the heat that this would get? While this turn would be lesser than Hulk Hogan going nWo, it would have the same result to a smaller scale. The Undertaker respects the business more than anyone on the roster and I could see him agreeing to this move as it would be the right thing for business going forward. If Cena stays babyface, then Undertaker goes over.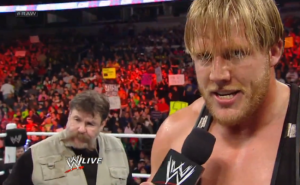 Jack Swagger
If he stays with a push and gets over, Jack Swagger is another perfect opponent for Undertaker given his size. He is also a guy that can lose and get over just by being in the ring with Taker. Swagger is young enough that this match can wait a few years on his end and so I would wait until Wrestlemania 33 for this match. It would also allow Swagger to establish himself more over the coming years and, much like Sheamus, make this a match that people would be interested in seeing. As of today that isn't the case. Sure Swagger is a great athlete but he has just returned to WWE leading to Wrestlemania 29 and, if he can stay "demon free", he is a key part of the future of WWE. The probability of this match is low given Jack's past track record but there is time for him to turn it around and become a top star in the company. Facing and losing to the Undertaker would definately look great on his resume.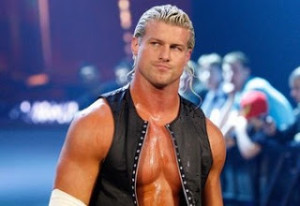 Dolph Ziggler
I saved Dolph for last on my list because I do think that he can be the future face of WWE. He has the tools in the ring and on the mic. All that Ziggler needs is a push. A REAL PUSH. Not a win Money In The Bank and then take 476 Brogue kicks in a row push.  Dolph is one of the most interesting wrestlers in recent WWE memory. If you just read results you would think he's on top of the world (beats Orton to win Survivor Series, wins a ladder match against John Cena) but the reality is that Dolph Ziggler is Mr. Glass Ceiling rather than Mr. Money In The Bank and that is a shame. There is still time for Dolph, I feel, as a great talent can overcome almost anything. A match with Undertaker would solidify Ziggler as a top name in WWE as I would only match him up with Taker after at least one solid run with the WWE has occurred. Ziggler is a bump machine and would make Undertaker look like a million bucks, which is another reason that I put this match on Wrestlemania…say 34. The older Taker can benefit from Ziggler doing a lot of the work and giving Undertaker the match his legacy deserves.
Well there you have it. As the song goes "if I could put time in a bottle", these would be your Wrestlemania 30-34 matches for Undertaker. I think anyone who gets into the ring with Undertaker at Wrestlemania is automatically a bigger star just for doing so and, because of that, I see no reason to end the streak. So rarely are things put in place for twenty months let alone twenty years. The Undertaker has earned the right to retire with the streak in my opinion. Don't get me wrong, I 110% see the argument that the streak is only worth having for someone to break it and get the push based off of being that guy. In a perfect world I would agree with that but I just don't trust the WWE writing "brain trust" to book someone properly off that huge win. Aging is a fact of life but I thank Mark Calaway for everything he's ever done do entertain myself and fans across the world. I look forward to his Hall of Fame induction and himself as a presenter for Paul Bearer and Kane in the future.
Agree? Disagree? Did I miss something? I'd love to hear from you at addie@wetalkwrestling.com