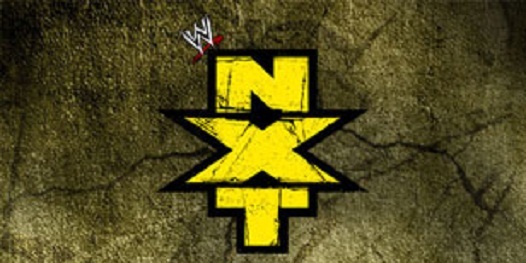 I'll admit it now, Wrestlemania just isn't getting me excited right now. Sure Undertaker's return should be good and Punk's promos will be worth seeing but the overall card and "buzz" just isn't there for me. So, with that said, I've decided to look past Wrestlemania to the "WWE New Year". This has historically been a time where new talents debut on the roster to start their potential build to the following year's Wrestlemania and beyond. The WWE developmental territory, NXT, is something that we are fortunate to be able to watch on the Score in Canada so I have been able to follow this roster for many months now on a weekly basis. Here is my look at the current NXT roster and my thoughts whether go give them the call to the main roster.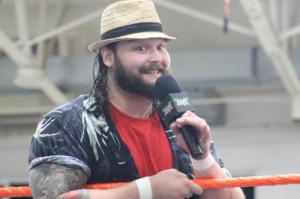 Bray Wyatt
I've said on numerous occasions that Bray Wyatt is one of my favorite characters in all of wrestling right now. The former Husky Harris is just coming back from an injury that kept him out of the ring for many months. In that time Wyatt became the managerial head of the Wyatt Family, consisting of Luke Harper and Erik Rowan. Bray has just had his first match back so it would appear that he could return to being a full time competitor which is exactly what I would do with Wyatt. As far as the main WWE roster is concerned, I don't think the rest of the Wyatt Family cuts it as far as being ready to compete. Luke Harper, the former Brodie Lee, is further along than Erik Rowan which was made clear to me in a recent episode of NXT where Bray briefly had the two slug it out. I would bring Bray up in a similar manner to how the character developed in NXT because I feel that the presentation is a large part of why I've found the character so effective. Vignettes to introduce the character, followed by solo appearances on Smackdown for a month or so would be a good way to start. The search for a bodyguard would then ensue and that would lead to Bray and someone large as a pairing. Whether that person is Luke Harper I'm not sure. It could be Mason Ryan or some other large man that WWE insists on keeping under contract. I'm not saying that I would keep or even condone jacked guys like Ryan on the roster but if WWE is going to have them around, this is a role for them in my opinion.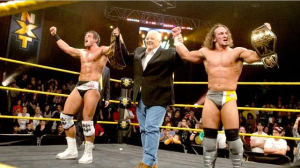 Adrian Neville and Oliver Grey
Known collectively as The British Ambition, Neville and Grey became the first NXT Tag Team Champions  as they beat the previously mentioned Wyatt Family. A recent injury to Grey has put the team and the titles in a bit of flux but the fact remains that this is a great team. Neville is the man formerly known as PAC and has kept the nickname "The Man That Gravity Forgot" in NXT. As singles competitors both men have talent, especially Neville,  but together I think they have a better shot at starting out on the main roster. I would introduce British Ambition as a team since WWE is not as adverse to the tag team division as they have been in recent years. I think that Neville will break out and have a brighter future than Grey at this point but time will tell with that regard. A few more months of teaming together and working "the WWE style" would do the British Ambition some good and, because they have just become a team, I would leave these two in developmental until at least the fall and they would not be in my first round of call ups. Once they do get to the main roster, they can stay healthy, this team will definitely not disappoint!!
Paige
Paige is the most over character in NXT right now. She is someone that is definitely ready for the WWE main roster, which is great timing given the recent exodus of Divas over the past months. Paige also has a more unique look, with her pale skin, but is still "hot" and not an amazon that WWE usually associates with when they are looking for "different" women. Her character in NXT is that of the Anti-Diva and as I noted, it's working with the Full Sail University crowd. She can work as either a heel or a babyface and should be brought up to the main roster this summer, in my opinion. Since the WWE Divas division has recently been made up of a title feud and no "underneath" womens' feuds I would have Paige come right in and attack the champion, Kaitlyn for instance. She could go through Layla en route to getting the shot but the initial debut should be featured with the champion in order to get Paige over as someone to take notice of right away. Sadly, the Divas division is an afterthought so Paige's actual debut will probably be that as well but she definitely deserves to be on the main roster.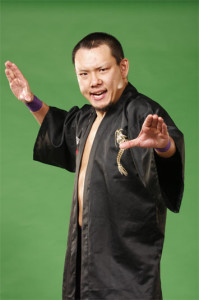 Sakamoto
Last seen on WWE television as the errand boy of Tensai in a massively failed character, Sakamoto has been in NXT recently mostly as a job guy for less talented big men like Mason Ryan.  He has shown the ability to bump and make these guys look a lot better than they really are and it's a shame that he hasn't been given more of a chance. I would put Sakamoto together with Yoshi Tatsu and have a Japanese tag team combination. They could have some great babyface matches with British Ambition and could be an asset to the WWE tag team roster in the future. The main roster would be a while away for me though since they haven't even started as a regular team yet.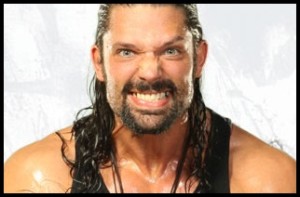 Leo Kruger
Kruger is someone that has been given a major role in NXT for the entire time that I have had access to the show. He originally started out as an evil South African character and then morphed into a poacher. He has put the poaching to the backburner lately, just referencing "The Big Hunt". He's been connected with Kassius Ohno lately with the two of them going after Justin Gabriel most recently. Leo is a character that I have never gotten behind. I just see him as a developmental lifer and I can't think of any role for him on the main roster. Perhaps a tag team would be OK for him but a featured role, even in NXT, has me hitting the fast forward button on my PVR. He has a good look but the "Skinner wannabe" character isn't working. Hell, it didn't work when it was Skinner so I'm not sure why someone would think another version would be any good. Kruger stays in Florida until someone finds a decent gimmick to match his wild eyes.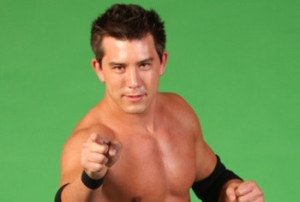 Richie Steamboat
The son of the dragon looks just like his Dad! Rumors that WWE is looking at a name change for Richie are baffling to me for this reason. I do think that there might be something to the rumors of a repackage  as  Steamboat hasn't been seen on NXT in quite some time and I haven't  heard that he is injured. While I am not a huge fan of the second generation gimmick since it's been done to death and usually works against the performer I think that it could work, at least to introduce Richie. He could come in as a babyface with the push of "the son of the Dragon" and eventually turn heel ala Rock or Zbyszko, resenting the fans and the comparisons to his father.  He is a smaller guy, listed at 215 pounds, and that could work against him in the long term. That said, he's come along way from his WWE debut here: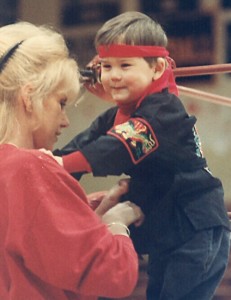 I am not sold on his pomo ability but I am willing to give him a shot with this character. He has been a babyface for his entire NXT run and I thought that he did a fine job in that role. I can see the beginnings of Richie's WWE career mirroring Rocky Miavia's in terms of the smiley, happy babyface that can channel the fans rejection of that character. This would be combined with rejecting the heritage of "The Dragon" name and has a chance to work.  With that said, my vote is to call him up this Summer.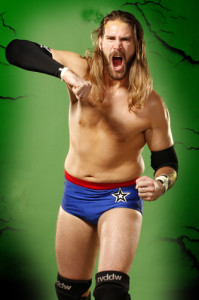 Kassius Ohno
Kassius Ohno is the best overall wrestler in NXT right now and is one of the first guys that I call up to the main roster. He has decent size to be able to compete with anyone on the WWE roster and definitely has the promo ability.  He is best suited as a heel and I would have him come in and make a midcard to upper midcard impact immediately by attacking an established babyface such as Kofi or The Miz. As I mentioned, his ability to cut a promo is great so he will have no problem at all backing up his attack on the microphone. After his initial feud I'd give Ohno a run as the Intercontinental champion and mirror the push that, ironically his former ROH partner, Antonio Cesaro is receiving right now. The former Chris Hero is someone that I can see as a future main eventer headlining shows with guys like CM Punk, Daniel Bryan, and Wade Barrett. As long as he can stay healthy, I think that the future is very, very bright for Kassius Ohno.
 Sasha Banks
Banks is another talented Diva who could step right onto WWE television today and not miss a beat. She recently had a match with Alicia Fox on NXT and actually looked better than Fox, in my opinion. Unlike Paige, Sasha is a natural babyface and I would have her up on the main roster this Summer, most likely on Smackdown to get some wins against heels like Aksana, Tamina, and Fox. Her ability to work and her bubbly personality should be able to get over to the "WWE Universe", at least as much as any Diva can get over in today's environment.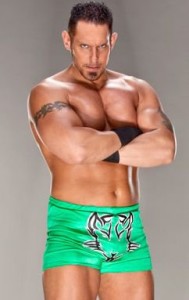 Connor O'Brien
 The Ascension was one of my favorite tag teams in all of wrestling and the DUI and release of Kenneth Cameron has sadly ended the team. I said when it happened that I hoped there would just be a replacement for Cameron on the team and The Ascension could continue an act. The result was that O'Brien is now known himself as The Ascension and there appears to be no tag team partner for him in the near future. This is a shame since developmental doesn't really count I see no reason that a new partner could join up with O'Brien. As a team I love the act. As a singles competitor I see Damien Demento 2.0. I would keep O'Brien down in NXT until a partner can be found and the Ascension can rise again.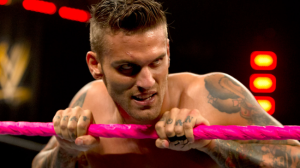 Corey Graves
Graves is someone who is being pushed very hard right now in NXT, as part of the top mix for the title. He was in that mix as far back as when Seth Rollins was the champion, pre-Shield. Graves is 29 years old and has been wrestling, as Sterling James Keenan, since the year 2000 so his time is now or never. At six feet and 208 pounds size is a factor for him but Graves has a "CM Punk, Jeff Hardy" look that could catch on with some fans.  Graves is someone who can have a midcard spot on the WWE roster in the coming years. He isn't a guy that I would be heartbroken to see wait until after Wrestlemania 30 to make his debut but if it was before then it wouldn't bother me either. Graves would make a good underneath member of a faction where he can take time to establish himself. As just a solo act my fear would be that he would go on JOB duty and not be able to recover before being hit with a future endeavour. He has all the talent but I'm not convinced that he'll make it just yet.
Well those are my thoughts on some of the NXT rookies that WWE have right now. Of course they are always being mixed with current WWE superstars and some midcard acts, such as The Usos, Michael McGillicutty, and Justin Gabriel, are NXT regulars as well. The future looks bright for the Divas division and the male roster is going to be well taken care of as well. Who the next huge star will be is yet to be determined but I enjoy the ability to watch and wonder every week.
Agree? Disagree? Did I miss something? I'd love to hear from you at addie@wetalkwrestling.com