As I have mentioned a lot lately on both Twitter and our Podcast, I have found myself enjoying Smackdown more than Raw on most weeks recently. One of the main reasons that I have enjoyed Smackdown so much is the introduction of new Superstars to the roster. While this has not been exclusive to Smackdown, the New Talent Initiative seems to be primarily occurring on Friday nights. With that said, I thought that I would give my thoughts on these new superstars and their early progress in the company.
Damien Sandow: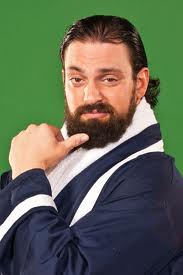 Damien has been given the biggest build up of the post Wrestlemania debuts. As the time that I write this, Damien has yet to have his first match on Smackdown. His series of vignettes were performed excellently, which indicates to me that he has the ability to cut a promo and especially in this character. Damien also has a different look, a throwback to Bob Backlund with the blue robe and white towel. In fact, I went to WWE`s website roster page and Sandow stands out because of the robe. Even though he hasn't made his debut as Sandow, I have seen him work as Aaron 'Idol' Stevens so I am confident that he can go in the ring. Damien Sandow gets at Thumbs Up from me at this early stage.
Ryback: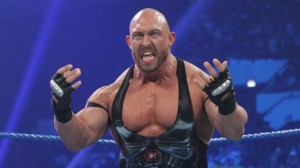 The former Skip Sheffield has received a lot of talk on this website in the past month so I will be brief with my feelings on The Terminator. In summary, the gimmick just isn't working, which is a shame since I would think that a guy that goes out and beats jobbers quickly would get over. Welcome to WWE in 2012 where they can screw up a time tested tradition by not only making the Jobbers cut awful promos before the squishing but also having low level Superstars watch the matches to MOCK THE JOBBERS! Yes they are not scouting Ryback to look for a weakness in the monster, they are making fun of the jobbers. Combine this presentation with his tights, music, and mannerisms and so far it`s a Thumbs Down for me with Ryback.
Antonio Cesaro: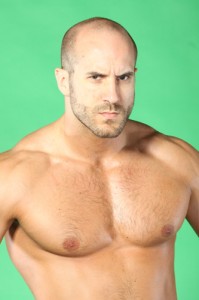 I have always been a fan of Claudio Castagnoli and really thought that he would make it to the WWE one day before most other Ring of Honor wrestlers due to his size. Well that one day is here. Billed as a former rugby star and paired with Aksana, Antonio has been given a great opportunity for long term success. He has a story with Aksana and Teddy but he has not been given an in-ring feud yet so he can gain audience acceptance over time. In addition, the rugby gimmick, while there, does not dominate his character when he is in the ring. The one match that he had on Smackdown was good in that it showed he had power and got over his front slam finisher. Overall I would give a Thumbs Up thus far to Antonio Cesaro.
Titus O`Neal and Darren Young: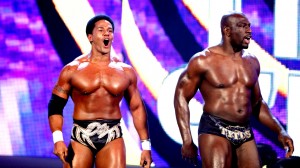 The Real Deal Titus O`Neal and Mr No Nights Off Darren Young have really impressed me with their personalities.  They have been brash, cocky heels over the past few weeks and I have really been enjoying it. As anyone who listens to the show or reads my articles knows, I am a huge fan of tag teams. Just by having another team I would normally consider this a win, but the fact that they have been given backstage time to get heel heat and have a tandem finisher puts these guys way over the edge. They have good chemistry both in and out of the ring together and it`s a definite Thumbs Up from me for Titus and Young!
Lord Tensai: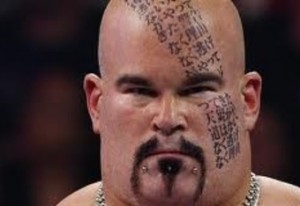 When I heard that the former A-Train and Albert had resigned with the WWE I was overjoyed. It was as long ago as last year when Mo and I put forth Matt Bloom`s name as someone that we would rehire in order to bolster the WWE`s fledgling midcard. But Lord Tensai sucks Donkey Wiener. The Hip Hop Hippo and Kwang had a lovechild and the result is Lord Tensai. The gimmick is straight out of the mid 1990`s and the execution of slow, plodding matches kills the crowd. Plus he looks just like he did when he was Albert and the only explanation given is that he went to Japan and dominated.  So that`s why he thinks he`s Japanese now? To complete the gimmick, his ring music should be Turning Japanese by The Vapors. The claw is an outdated hold, and mist to the hand is just stupid. In short, Lord Tensai gets Two Thumbs Down!!
Abraham Washington: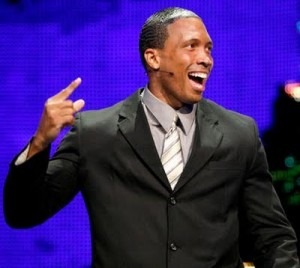 One thing that I may like more than tag teams is managers so when I saw Washington give his business card to Mark Henry after a match with CM Punk on RAW, I was overjoyed. Despite the fact that the acceptance of Abraham`s offer by Primo, Epico, and Rosa was cut off by Kevin "Bucky Beaver" Dunn on Raw, I am still a fan of how the introduction of Washington as a manager has played out.  The WWE has explained that A.W. stands for All World which adds a little extra to the stable in my opinion. His immediate story is to now focus on having Primo and Epico regain the Tag Team Titles but I could see Washington continue to scout talent to add to his portfolio of superstars. AW can talk and can contribute to the midcard so for that main reason, it`s a Thumbs Up for Abraham Washington and All World.
So there is my look at the new Smackdown and, in Tensai`s case, Raw talent that has come in post Wrestlemania.  While it is still early in their careers I can see a lot of potential for most of these Superstars, and some repackaging that would be required in Ryback and Tensai`s cases.  Despite those failures, there is a great amount of talent that has debuted post Wrestlemania and I look forward to following the careers of all these men. Looking yo the future, however, there is one man who has not debuted that I am looking most forward to: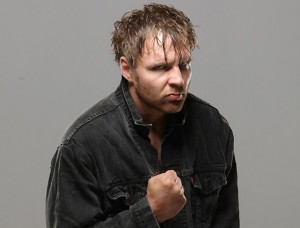 DEAN AMBROSE!
But much more on him, I`m sure, will be written by me in the coming months! Agree or disagree? I`d love to hear from you! Email me at addie@wetalkwrestling.com.