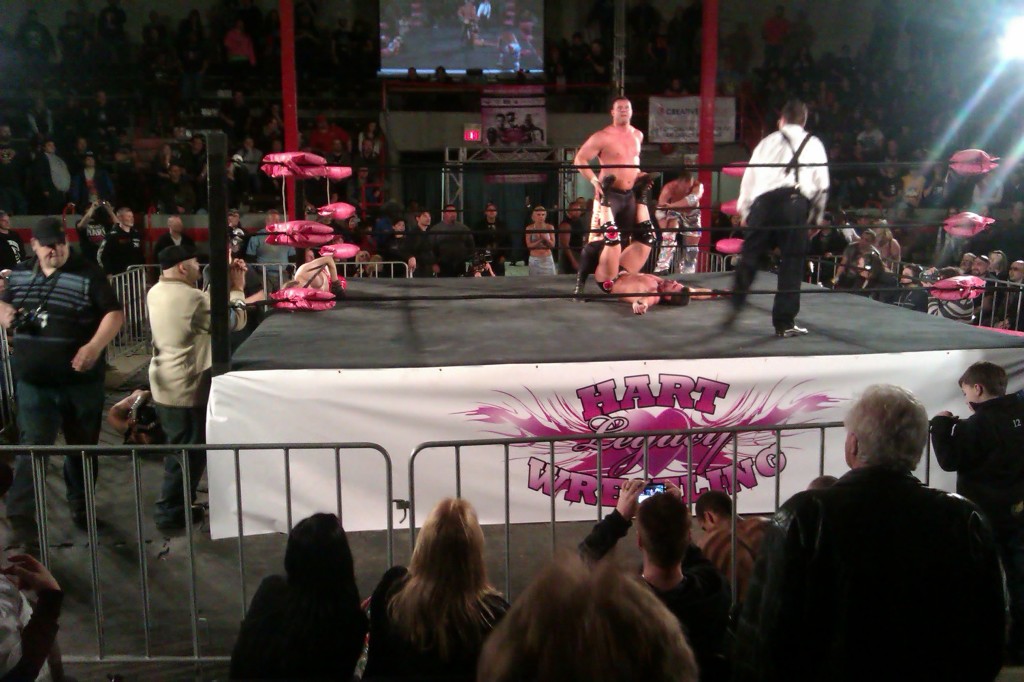 Hey Yo! Addie and Mo headed down to the old home of Stampede Wrestling to attend the taping of the first show from Hart Legacy Wrestling the IPPV Resurrection. Give this short podcast a listen for what they expected going in as they drove to the event and what they thought immediately after coming out of the night and the wrestlers including Konnan, Davey Boy Smith Jr, Lance Archer, Teddy Hart, Bobby Lashley, Lance Storm, Chris Masters, El Generico, Jim Neidhart, Samuray del Sol, Trent Baretta and more.
Download: We Talk Wrestling January 19, 2013: Hart Legacy Wrestling Live Show Recap.MP3 (Warning Explicit Content)
Subscribe on iTunes to We Talk Wrestling HERE
A Blog Report of the show
We had the opportunity to watch the live taping of the Jan 18 2013 Hart Legacy Wrestling and thought we'd send in some thoughts on the show for anyone considering ordering the Resurrection IPPV.
The show was held in the old Victoria Pavilion where Stampede Wrestling ran for so many years. The building holds about 500 for wrestling and was at about 90% capacity so a good sign. Continue reading →