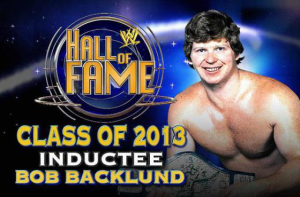 Dear fellow WWE fans and members of the wrestling press,
As you know, I had the honor of inducting my friend, Bob Backlund, into the WWE Hall of Fame. The fans were a little rough as another inductee and friend, Donald Trump, would likewise experience. It's understandable as we are not pro wrestlers and the honesty of the WWE fans is what makes it fun. However, I did the speech mainly to tell the world all the amazing things about Bob and I fear some of those things were not heard.
Below is my speech. I'm hoping you'll print it for a good friend, a great champion and one of the most incredible human beings I know.
Thanks and God Bless,
Maria Menounos » Read more..