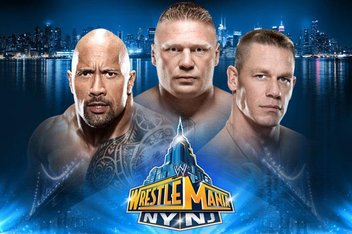 The depth problem in WWE is something that we on We Talk Wrestling have been going on and on about for months. When Miz needed to be turned babyface and his opponents in "fan voting" were Zack Ryder and Santino Marella, it really hit me just how shallow the waters of WWE are these days. I mean, I knew it was bad, but its REALLY bad. The development of new stars such as The Shield, Ryback, Damien Sandow, and the Prime Time Players are absolutely needed and a step in the right direction. The problem is that the new guys need to beat established stars in order to get to the next level. That is easier said than done given that John Cena, Rey Mysterio, and Randy Orton are the elite, established stars and then there is a big drop off to the rest of the card such as Big Show, Sheamus, and even CM Punk. It's also going to take time for these stars to establish themselves with the audience and develop into main eventers.
Ratings are falling. Pay Per Views are not being purchased at the rate that they once were. Sadly, time is something that WWE just doesn't have right now. Sure, there is the BS notion that the business is unavoidably cyclical and WWE is on a downturn right now but that doesn't mean that they should, or will, just give up. Currently the WWE needs fresh match ups that people will care about. The short term returns of Triple H, The Rock, and The Undertaker are nice but I'm looking for guys that will come in and be television regulars for the majority of the year. Since there is so little on the active roster, I propose to bring back stars from the past in order to give fans some "dream matches" or at the very least matches that they have not seen before. I'm going to suggest names in a perfect world scenerio and not be bogged down by movie commitments or politics. So with that said, here's who I would bring back to WWE.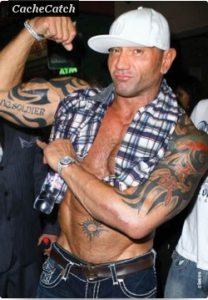 Batista
Big Dave Batista was on fire at the end of his WWE run. With the douchie clothing and arrogant attitude, Batista was easily hate-able and someone that fans can take seriously on the top of the card and outside of CM Punk, Big Show, and Dolph Ziggler, the WWE has no top heels. A big part of my motives behind this column is to bring back guys that can "put over" the next generation and propel guys to the next level. Admittedly I'm not sure about Batista in this area of the business. On one hand he has been mentored by Ric Flair, one of the most unselfish main eventers in the history of wrestling. On the other hand, he has been mentored by Triple H, one of the most selfish main eventers in the history of wrestling. It would be interesting to see which side of the coin that Big Dave falls on in this regard. I'm going to assume that he's not insecure and is willing to do business. Batista has fresh matches as a heel with Sheamus and Ryback waiting for him and, as a babyface, Batista has Antonio Cesaro, Dolph Ziggler, Wade Barrett, and even a possible dream match with Brock Lesnar. Those programs alone could keep Batista occupied in meaningful feuds for at least two years.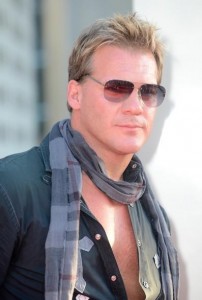 Chris Jericho
Jericho is a tricky choice since I have largely looked at him as played out in his last run. What Chris Jericho needs is another character overhaul. His most successful run was the one where he abandoned everything Y2J, wore suits, gave "Nick Bockwinkle-like" promos and was completely unlikable. I initially bring back Jericho as a heel and use a character where he is too good for wrestling. He's a rock star, a game show host, dancing with the stars alumnus, and television star but not a wrestler anymore. He's beyond that. He's BETTER than that. This gives Jericho something new to try and, as a heel, he can feud with guys like Sheamus and Daniel Bryan. He could even finally have an actual program with Kofi Kingston and try to get him up the ladder.  When the time comes to transition into a babyface, I could see Jericho feuding with Damien Sandow, Antonio Cesaro, Wade Barrett, and Cody Rhodes. Chris Jericho has been a guy that, since establishing himself as a top guy, has always been looking for talent to put over and bring to the next level. That is what his last run was all about, putting over CM Punk and Dolph Ziggler. I personally don't think that the Punk feud did what it could have but I blame "sports entertainment" and bad writing largely for that failure. I say largely because Punk and Jericho still have the ability to say NO and didn't exercise that option. Just as was the case with Batista, Jericho could have two to three years of programs waiting for him to finish out his career.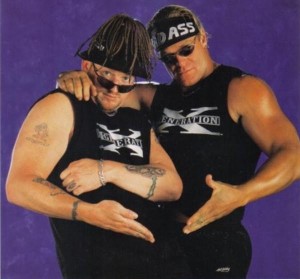 The New Age Outlaws
Oh you didn't know?  I've proposed the return of two heel singles wrestlers to the roster but with the increase in tag team wrestling in WWE I thought it wise to include a tag team in this column. I already am aware that this may be the choice that I get the most arguments with so I will explain my reasoning. The fact that WWE is seeing a resurgence in tag team wrestling is a great thing, in my opinion.  My biggest issue with this sudden rise to prominence is that tag teams, more than singles, have no established stars to bring teams to the next level. The Usos may be the longest, most established team on the roster right now. Back in 1997, The Legion of Doom returned to WWE. Yes they were old and yes they were past their prime but the aura of the Road Warriors still existed with most fans and the LOD spent the end of 1997 and the beginning of 1998 putting over a new team comprised of Billy Gunn and Jesse James. Fast forward fifteen years and that same team, The New Age Outlaws, has the same opportunity with today's roster of tag teams. I am not talking about five star, mat classics but the Outlaws still have goodwill with the fans. They are not a part of the Jim Duggan and Sargent Slaughter legends group that have been trotted out twice a year for the past ten years. Unlike Jericho and Batista, I see Road Dogg and Mr Ass back for a short time, maybe a year, and used to elevate just one or two teams before riding into the sunset. As a legendary returning team, I would have to see them as babyfaces. The Prime Time Players are the obvious choice for The New Age Outlaws to feud with. The brash cocky heels going up against the veterans, comprised of former brash cocky heels is a story that could work and elevate The Prime Time Players to the top of the tag team division.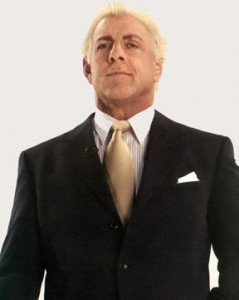 Ric Flair
First off, no I don't want him back in the ring. The whole point of me writing this was because WWE needs more stars. Anyone who has listened to We Talk Wrestling or read some of my previous columns knows that I am a huge fan of managers and would like to see the role return to WWE. Since there is no longer an injunction that prevents WWE from hiring former TNA contracted performers (and Flair was always suspect as to whether he fell in that category or not) there is no reason not to rehire the former 16 (22) time heavyweight champion of the world. Ric Flair is one of the greatest talkers in the history of wrestling. The limousine riding, jet flying, kiss stealing, wheeling dealing, son of a gun is just what a lot of young wrestlers need today: a mouthpiece.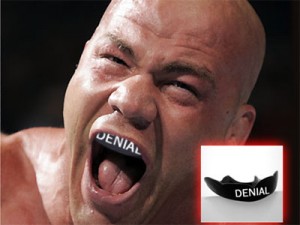 Different mouthpiece but you get the point. As a manager, Flair would give instant credibility to anyone he manages. Well, I actually shouldn't say that since I could see the WWE writers pairing him with Fandango and ruining my point. Seriously though, Ric Flair as the manager of Cody Rhodes, Dolph Zigger, or even Daniel Bryan is a formula for success. I keep Flair as a heel, even though he is likely to be cheered in many arenas, and allow him to help move guys up to the next level. All of the names that I listed above can benefit from Flair helping them to break though the glass ceiling and become main eventers. As a manager, Flair has years that he can work. Starting with one single guy first, and slowly adding a stable would be a great way to slowly introduce Flair as the top manager in wrestling. I'd even give him a shot on Main Event as a commentator to see how he does with that role.
Jeff Hardy
Hardy as a top babyface still has some life left in him, assuming that he stays sober and his TNA contract is up soon. Hardy left WWE at the peak of his popularity and it wouldn't take long for him to recapture this with fans. Jeff Hardy has always been in the Teflon club, no matter what is done to him he stays over. He would return to WWE with two strikes and would really need to prove himself in order to get any type of sustained push but it's worth (merchandise money) a try. Hardy has a waiting feud with CM Punk should he return and could have great matches with Dolph Ziggler and Daniel Bryan. Antonio Cesaro, Wade Barrett, and Cody Rhodes would also benefit from programs with Hardy. At this point in his career Jeff Hardy is the perfect guy to help the next generation get to the top. Personally, I'd never give him a title again, but he can be used in the "Jake Roberts" role of getting talent ready for Cena, Ryback or any other top babyface that comes along.
That's my wish list. WWE really needs something to help the rebuilding process along. They have a wealth of new talent, they just need experienced and established guys to work with in order to have fans take them seriously. Steve Austin had Bret Hart. Triple H had Mick Foley (although he has conveniently forgotten that). It's not all John Cena's fault, part of his lack of drawing power is that he never beat THE guy to establish himself on top. Bret Hart had a similar problem when Hulk Hogan refused to job to him and opted instead to drop the title to Yokozuna in a screwy finish. Part of any profession is giving back and I don't think any of the guys I have listed here would argue that.
Agree? Disagree? Did I miss something? I'd love to hear from you at addie@wetalkwrestling.com