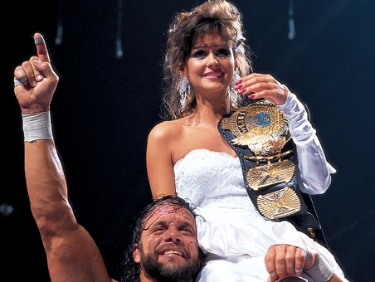 I'll admit it, it's been a rough couple of months for wrestling. TNA is the better of the two companies right now, in my opinion, but even they appear to be in a slight holding pattern until they get closer to Bound For Glory. WWE seems like the puppy who lost its way right now and I don't see any signs that it will turn around. Sure, they will get focused again in early January and stay that way until mid April but after that, I see the same old same old coming out of "The Fed". I am, however, a positive guy. I'm always looking for a silver lining and, with that said, I'd like to share some things that I think are positives right now in the world of professional wrestling.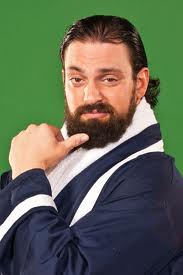 Damien Sandow
Sandow is doing a great job with his character. I enjoyed his pre-packaged vignettes on Smackdown leading to his debut and I have been very impressed that Damien has been able to expel his diatribes on the live RAWs that he has appeared. His ability to cut a WWE written promo has been excellent and, most likely, a very strong reason that he has stayed strong. Sandow was hilarious in his interaction with Degeneration X on RAW 1000 and his attack on Brodus Clay brought out another side of him and Sandow, again, executed perfectly. I would like to see a slow rise with this character as the US title has just gone to Cesaro and the Intercontinental belt is on the Miz, a man higher up on the card. More title-less midcard feuds over the next nine to twelve months would do the character some good as Damien Sandow becomes ingrained in the fans minds as someone who isn't a flash in the pan, start/stop character like so many others who preceded him on RAW.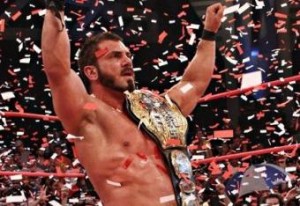 Austin Aries as TNA Champion
This has been another good move for TNA. When Aries won the belt I liked it, although I was confused as to how this impacted (no pun intended) the Bobby Roode and James Storm feud as that seemed to be leading to the title match at Bound For Glory. Now that Aries has not only won the title but retained it against Roode, it appears that Austin Aries will be heading into Bound For Glory as the TNA World Heavyweight Champion. If Storm and Roode can have a grudge match without the title, which it seems like they can with the same level of interest, then a second match on the Bound For Glory card for the TNA title can only help that show. The top guys in the Bound For Glory Series are: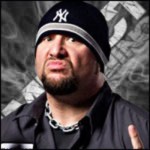 Bully Ray: Ray is a great heel and has a history with Austin Aries, losing to him at the Sacrifice Pay Per View earlier this year.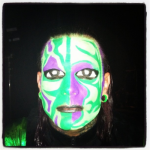 Jeff Hardy: The man who is still the most over babyface in the company hinted at the match vs Aries at Bound For Glory. Hardy is a fresh opponent for Austin and should be an outstanding match.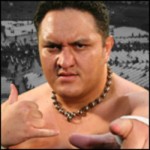 Samoa Joe: Another man with a past match against Aries earlier this year, at Slammiversary. Joe seems to be getting somewhat of a renewed push and would be an excellent choice to go for the title at Bound For Glory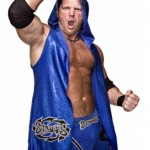 AJ Styles: It appears that becuase Julia Reilly would rather be Olive Oil on the Universal Studios Popeye ride than Clare Lynch in TNA (aka a moron), that storyline will be finishing up and AJ would then be free for Bound For Glory. Styles would be another good choice for Aries style-wise and AJ as a "TNA Original" would make for an easy story to tell.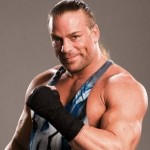 Rob Van Dam: Another fresh match on top but RVD is just too old and too slow to be put in the main event of any show, let alone one that TNA is claiming as its biggest of the year. Thanks for coming Rob, but no thanks.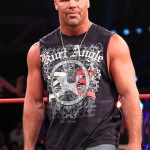 Kurt Angle: Kurt always goes balls out to deliver a show and the main event of Bound For Glory would definitely be no exception. This is another new match up and one that I absolutely want to see, whether its at Bound For Glory or another Pay Per View.
The key is that all of the above, while some have been done before, don't seem like they have been repeated over and over.  In addition, as I mentioned with respect to Kurt, these are great opponents for Aries and if you spread this out and add in James Storm, Abyss, and eventually Robert Roode again you have the makings of a lengthy reign for Aries with a variety of different opponents.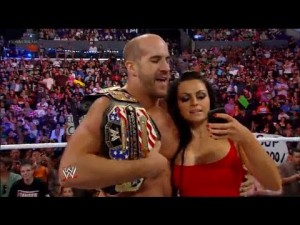 Antonio Cesaro as United States Champion
I am glad that the man who speaks five different languages is now the heavyweight champion of the United States. The foreign duo of Antonio and Aksana with the US title is a good midcard story in my opinion. Santino wasn't doing anything with the belt and really didn't need it to be the funny man backstage or the guy who loses to Alberto Del Rio via Armbreaker 1,754 times.  Based on the post match interaction from Smackdown, I would have Cesaro go into a title program with Christian. Christian is at the point in his career where he should be grooming the next wave of wrestlers coming in and Antonio is certainly talented enough to deserve "the rub" from Captain Charisma. The undercard titles have always changed hands at a faster rate than their World Heavyweight counterparts but a decent length reign over the fall and early winter for Antonio, with a few different opponents would do both himself and the title some good.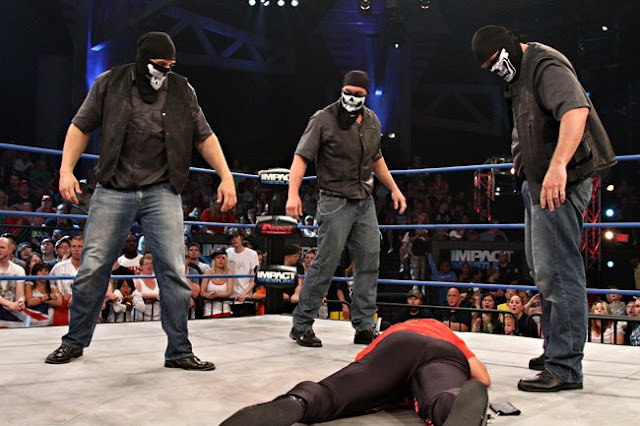 Aces and Eights
I wanted to leave this one towards the end because I may have already hammered home this point in numerous previous columns. Yes I like the angle and, yes, it's a slow pace that is working. The intrigue of the angle is what I like about it the most. At first it was "why are they here?" and then it was "who is their leader?". Now the question I am asked on twitter and in emails multiple times a day is "who's behind the mask of the guy cutting the promos?". The short answer is: No one knows. And that's not a bad thing, that's a good thing (pause for really cheesy smile….)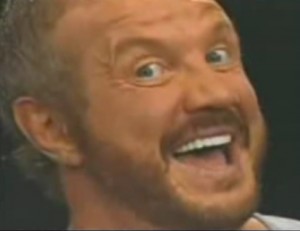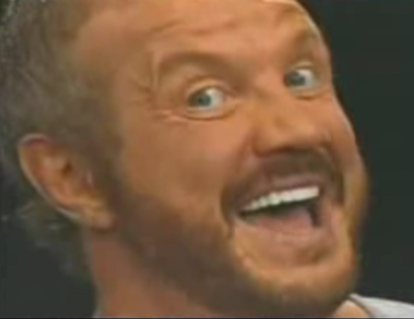 I have heard so many theories and guesses as to who is the leader and who is in the group that I can safely say that it has captured the imagination of a vast number of online fans. Let me say first off that I hope this continues and grows beyond the online fanbase as Impact Wrestling every Thursday is absolutely a program worth watching for any wrestling fan. Secondly, TNA has done such a good job of this angle that everyone is asking who the guys are and people haven't gotten around to asking what it is they want. This is a second layer that can either be used on the road to Bound For Glory or even afterwards when the reveal of the members is made. One this is for sure, I will be watching and that is something that I didn't think I would be saying this time last year.
So there it is. In the midst of AJ Lee as General Manager, ROH's stagnation, Brooke Hogan in charge of the Knockouts, and John Cena constantly on my television screen, there are some good things to take away from wrestling in 2012. Right now TNA is the company with all the momentum but flashback to one year ago and the opposite was true. It just goes to show that things can be here today gone tomorrow in the wrestling business. I am just going to sit back and revel in the good rather than be consumed by the bad.
Agree? Disagree? Did I miss something? I'd love to hear from you at addie@wetalkwrestling.com