At one point in time it could be argued that TNA Impact Wrestling's legacy could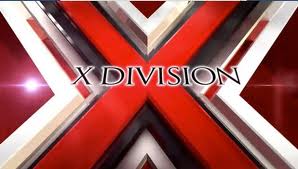 have been defined by their cutting edge X Division, as for the first several years of the promotion it was the life blood of the company and what truly made them stand out from the WWE.
Over time though it's changed, and the X Division is now just another part of the show and a low priority one at that. Look no further than at this past Final Resolution PPV where the X Division title match was set up with a 3 way match in the last hour of the go home Impact show between Zema Ion, Kenny King and Kid Kash, none of whom were given a ring entrance, and it ended in 5:55 seconds. It would be hard to imagine less effort put in to a championship match on a PPV that was still announced ahead of time.
Still, I would love to see the X Division return to its former glory, but how do you do that?
Talent Acquisition
Once the X Division was populated by established stars with up and coming talents creating an exciting mix. Now… not so much. As we approach the end of 2012 the X consists of young guys seen as marginal talents and older performers who never reached their potential or are past their prime. And so very few of them to boot, at this point there's only 6-7 performers active on the Impact roster web page that could be seen as competing in the X Division. Continue reading →