At one point in time it could be argued that TNA Impact Wrestling's legacy could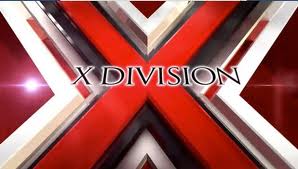 have been defined by their cutting edge X Division, as for the first several years of the promotion it was the life blood of the company and what truly made them stand out from the WWE.
Over time though it's changed, and the X Division is now just another part of the show and a low priority one at that. Look no further than at this past Final Resolution PPV where the X Division title match was set up with a 3 way match in the last hour of the go home Impact show between Zema Ion, Kenny King and Kid Kash, none of whom were given a ring entrance, and it ended in 5:55 seconds. It would be hard to imagine less effort put in to a championship match on a PPV that was still announced ahead of time.
Still, I would love to see the X Division return to its former glory, but how do you do that?
Talent Acquisition
Once the X Division was populated by established stars with up and coming talents creating an exciting mix. Now… not so much. As we approach the end of 2012 the X consists of young guys seen as marginal talents and older performers who never reached their potential or are past their prime. And so very few of them to boot, at this point there's only 6-7 performers active on the Impact roster web page that could be seen as competing in the X Division.
Certainly you could move some guys back to the X Division such as Austin Aries or Chris Daniels, but that seems like a poor short term solution, and I would say the tag and heavyweight title picture also needs the talent and depth they provide.
Recently through gut check they have brought in some new guys who could be future X stars, but Alex Silva and the rest need further time to develop in OVW, and again aren't the most exciting prospects. In fact, looking at OVW's roster, while they may have some diamonds in the rough, they certainly don't stand out at first glance.
Looking back on history when WCW had some of the best wrestling in the world coming out of their cruiserweight division WWF tried to establish their own light heavyweight division to compete. While they were able to bring in some solid talents it never really took off, and much of that was due to the rightful view that their roster was inferior to WCW's (along with not booking it well since McMahon and others didn't really believe in it).
This is relevant because today while WWE doesn't have a current division for smaller performers, their roster is loaded with mega talented guys who TNA can't get their hands on to give the depth needed. 15 of them in fact as presented in my We Talk Wrestling co-host Addie's excellent  blog Cruising For A Return: A Look At The Current WWE Cruiserweights, Not to mention guy's like Adrian Neville (Pac) currently in their developmental.
Still there are numerous places to look for talent, and instead of trying to find the next great undiscovered star to develop Impact wrestling should look both nationally and internationally for more established performers.
Within the USA names to attempt to acquire should include Drake Younger, Cedric Alexander, Super Dragon, Johnny Gargano, Roderick Strong, Ricochet, Mike Mondo, Papadon,x Davey Richards, Jigsaw, TJ Perkins, El Generico, Eddie Edwards, Mike Bennet, Low Ki, Sami Callihan, Teddy Hart (I know, I know),Tony Nese,  Adam Cole, Scorpio Sky, Jay & Mark Briscoe, Rich Swann, Jimmy Jacobs, Jack Evans, Alex Shelley
No lack of talent there, but like WCW they should really expand their borders. Mexico has stars like Cibernetico, Toscano, Dark Cuervo, Rush, Averno, Triton, Halloween, Taboo, Angle De Oro, Mascara Dorada.  In Japan potential performers include BxB Hulk, Minoru Tanaka, Akira Tozawa, Prince Devitt, Kaz Hayashi, Shuji Kondo, Kenta, Ricky Marvin, Naomichi Marufuji, Atsushi Aoki, Naruki Doi, Taiji Ishimori, Yojiro Kushida, Ryusuke Taguchi, CIMA, Kota Ibushi, Rocky Romero,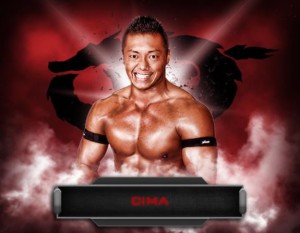 Taichi, Bushi
With the talent level available which I would actually argue is deeper and more diverse than any time for X Division / Cruiserweight types, and with some of whom have history with TNA, the X Division could rival and even surpass WCW in the height of the Nitro boom when, make no doubt about it, the cruiserweights played a vital role in that company's popularity. Of course they can't just grab all of them, many wouldn't be interested, but they should pursue these names among others, there is no reason the division should be in the tattered state it is, and should have between 12-16 guys they can slot in.
Booking
The other big issue within the X Division is the lack of focus given to it on a weekly basis. With so few guys on the roster it's amazing how little character development is given the wrestlers. As an example the 3 guys in the #1 contender's match mentioned before made less than ten combined appearances in the prior month on Thursdays. I repeat… COMBINED! We need to see the guys on a regular basis, and not just those in the current title picture but those trying to make their way up.
Simply putting them on TV to have the best match possible would be a solid start, but sitting them down and doing character profiles in front of a green screen should also happen. Give them a chance to talk, put in highlights of them playing behind and have their ring entrance music play underneath. Use cutting edge editing to create a level of excitement and freshness.
I would even bring back a past gimmick, TNA World X Cup Tournaments. In the past these have been used both as single tournaments but also in team formats, which I would suggest here as a great way to get exposure for the new roster.
The last such tournament, and the worst one since Russo booked it, was held in 2008. It featured teams from USA, Mexico, Japan and Canada with 4 guys per team. I suggest a longer tournament, 6 teams, Team TNA, Team Canada, Team Europe, Team USA, Team Japan, and Team Mexico. Team TNA should only be made up of former champions, and there should be 3 people per team with announced alternates.
The Champion
Also, let's take the title of Rob Van Dam please.  42 years old Dec 18th and sure, once he gets to the ring I think he tries but it doesn't matter because he shows no other dedication at this point. His athleticism is eroding quickly and he seems blissfully ignorant of this fact. He is no draw in any way, so he should either be used 2-3 times a year in a big returning star role or preferably to put over the next generation.
In his career can you tell me who RVD has ever made? Jerry Flynn? Paul Heyman was trying to use him to make Kid Kash (who, and you won't believe this if you've only seen him in Impact Wrestling now, was awesome then) near the end of ECW but other than that? Right now RVD should be used to try and give the rub to the younger guys before his star power is so low it means absolutely nothing, if it already isn't.
So that's the foundation for what I would do with the X Division. Do you agree? Leave a comment to continue the conversation