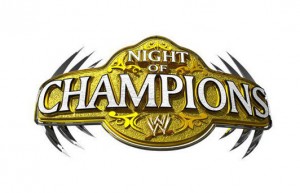 Well it's that time of the month again. Yes Mo is cranky but also the WWE has another monthly pay per view offering for all of us "loyal" fans in the WWE universe. This is ofcourse the pay per view where every match is a title match… and a Randy Orton match. There have been some changes to the card, both on purpose and by accident, and there are some storylines, good and bad, that will advance at this show. Here's a rundown of what I'm looking forward to, not looking forward to, and how I see the outcomes of each of the matches.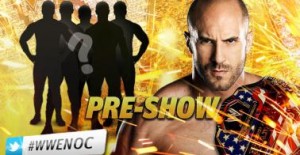 Preshow Battle Royal: Winner gets a shot at Antonio Cesaro's US Title
This is a similar concept to a few months back when WWE did a battle royal for a shot at the Intercontinental title where Christian won and then went on the win the belt. The only people who have been hinted at being in the match on Smackdown are Tyson Kidd an Brodus Clay. I would presume that Zack Ryder would be in this match and he would be the one that I would have win the match with an outside chance that Santino comes out on top. That said, I see Cesaro retaining the title. It's too early into his run for him to lose it and there is no babyface that I see who would benefit by holding the belt. If they continue his push, Ryback should get the title later in the year, but not now.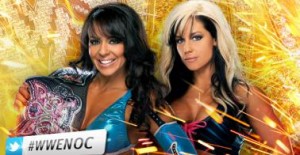 WWE Divas Title Match: Kaitlyn vs Layla
This match is the one I expect to be the worse of the night….shocker I know. The funny thing about this match is that it was never supposed to take place. Eve was scheduled to win the battle royal on RAW to get the shot at the pay per view but took a bump too well over the top rope and eliminated herself from the match by accident. Kaitlyn was a member of the all Divas NXT and was AJ Lee's partner at one time. Outside of that there is nothing known about Kaitlyn as a character and that alone makes it impossible for me to care about this match. Due to the fact that Eve was supposed to win, it seems fairly obvious that Layla retains. Could they go the other way? Yes. Would I care? No.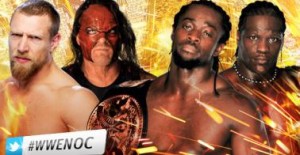 WWE Tag Team Title Match: Kofi and R-Truth vs Team Friendship
I am so very glad that this match was changed. Originally, the Prime Time Players won their 79th number one contenders match to get a shot at the titles at Night of Champions but then lost that right this past Monday on RAW. That match was actually the one that Jerry Lawler had his heart attack during. Kane and Bryan are great together and it seems like the next logical part of the story that they win the tag belts and are forced to team together under the tutelage of Doctor Shelby. So with that said I give Team Friendship the nod in this one. Kofi and Truth are fine as tag team champions but I do see more in Kofi as a singles performer and I hope that he can come out of this match into a decent mid card singles feud over the fall. R-Truth and Little Jimmy will do just fine on Saturday Morning Slam.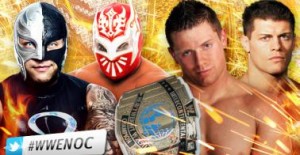 Intercontinental Championship 4 Way: Cody Rhodes vs Miz vs Sin Cara vs Rey Mysterio
Cody has been feuding with Sin Cara and Rey Mysterio has been wrestling (not really feuding with) The Miz so this match just combines all four into one match for the title. On paper this match looks to be a candidate for match of the night as Cody and Rey can deliver in ring and Sin Cara and Miz are decent enough at times. The thing that I am looking most forward to is if/when Sin Cara and Rey get in the ring against each other. There is talk right now of the two masked men facing each other at Wrestlemania in an attempt to break the record for the most people wearing Lucha masks at one time. And just as an aside, what kind of world do we live in where a record like that actually exists? Nevertheless, hopefully they will have a brief interaction that will make me want to see more at Wrestlemania and not the other way around. As for the winner of the match, it's kind of a "pick 'em" to me but I would say the odds of the winner in order would be Miz, Cody, Sin Cara, Rey Mysterio. Personally, I'd go with Sin Cara.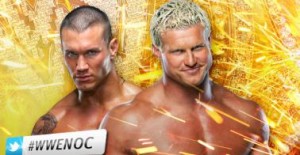 Randy Orton vs Dolph Ziggler
This match is for the "Randy Orton needs to be on PPV Title" and hopefully is just serving as a backdrop for Ziggler cashing in the Money In The Bank briefcase and winning the World title later in the night. Randy is fresh off a 60 day suspension and has not been pushed to the stars as he has both won and lost matches since his return. Orton is filming the 12 Rounds remake/sequel for WWE films right now and doesn't need the win as much as Dolph does. I do, however, see Randy Orton getting the win in this match, especially if Dolph successfully cashes in the MITB briefcase and wins the World title. That would perfectly set up Ziggler vs Orton for the World title at Survivor Series. I'm not sure if that is what WWE is thinking (hell lately I've wondering if WWE is thinking at all) but that's the route that I would go.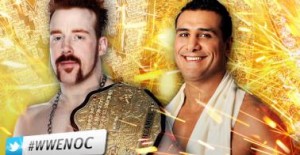 World Heavyweight Championship Match: Alberto Del Rio vs Shemus
 This is a match that just didn't seem fresh to me at all when it was made but the addition of the "ban the brogue kick" storyline has at least made the match feel like it should be happening. While I applaud the effort, some of the segments like the "deposition" at titan towers left me groaning and with no more interest in seeing this match AGAIN. In addition, if the move is dangerous in 2012 with concussion talk all over the place, why the hell shouldn't it be banned? With all the talk on television of the kick, I see Shemus tapping Del Rio out to the Texas Cloverleaf and retaining in this match. As I mentioned earlier I would hope a post match beatdown occurs by ADR, Ricardo, and Otunga which allows Dolph Ziggler to cash in and win the World Title.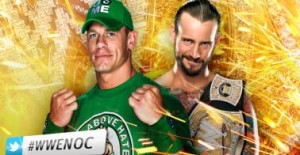 WWE Title Match: John Cena vs CM Punk
This event is in Boston near John Cena's hometown. With that said, I expect Punk to be cheered in this match. WWE has yet to pull the trigger on the Paul Heyman association with Punk and so I do expect Heyman to come out part way during the match and somehow play into CM Punk retaining the title. Punk needs to hold on to the title until he loses to Rock at Royal Rumble in order to add meaning to the title and CM Punk as a champion. John Cena doesn't need the title and a loss will only allow him to go on RAW the next night and tell jokes like he always does and WWE will be left wondering why they can't get him over to the level of Hulk, Austin, and the Rock. If that sounds stupid, it is.
Well those are my thoughts on the 2012 edition of WWE Night of Champions. While there should be some solid action in ring, the overall direction of the company is stale and this show should do nothing to change that.
Agree? Disagree? Did I miss something? I'd love to hear from you at addie@wetalkwrestling.com