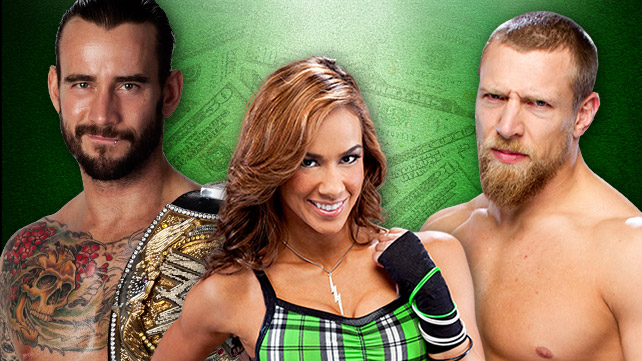 Well anyone that heard our last show (if not its HERE) knows that I am not big on WWE right now. RAW has just plain sucked lately and Smackdown has merely existed. Outside of Brock Lesnar, there hasn't been one thing that I can point to and say "I really like that". But today I sat back and asked myself, how did this happen? I mean Wrestlemania build was great and the post Mania angle and Extreme Rules match with Cena and Lesnar was also top notch. How did the mighty fall so fast?
Then it hit me. There were a lot of things that I cared about going into 2012 that I just don't give a crap about now. So I have compiled my list of things that WWE has made me stop wanting to see throughout the course of 2012.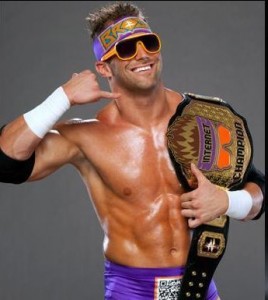 1. Zack Ryder: WOO WOO WOO he sucks now.
The end of 2011 was Zack Ryder's peak. He was chasing the US title and finally captured it in a feud with fellow up-and-comer and real life friend Dolph Ziggler. Reactions were high and merchandise was selling. Then 2012 hits and Ryder loses the US title to Jack Swagger in a nothing match, is repeatedly KILLED by Kane week after week, and is turned on and made to look like a fool CONSTANTLY by Eve. Brutal booking to the point where Zack hasn't been in a match on RAW since April and I personally haven't seen his claim to fame YouTube show since 2011.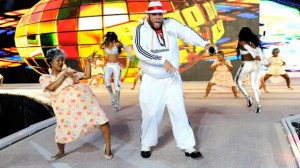 2. Brodus Clay: Somebody Call A Booker.
I've written an entire column as to why I think it's time to pull the plug on Brodus Clay (found HERE) but he does fall into this category so I will mention him briefly. Going into 2012 I thought, with the vignettes, we were getting a monster. Then we got a dancing big man. To his credit, Brodus made the gimmick work but week after week, followed by month after month, of the same thing has made Brodus Clay a "skip button favorite" on my PVR. When it came time for Brodus to "expand" the character beyond the dancing, he was killed by Big Show, a stale act that has been around WWE and WWF for over 10 years. A feud with David Otunga looked like it was going to happen, which I was fine with, but I haven't seen it progress outside of a few matches/beatdowns around the No Way Out Pay Per View. In fact, this past RAW it was back to the same old, same old, as he beat Drew MacIntyre in the usual, now boring, fashion.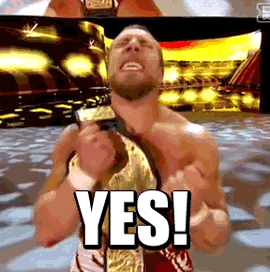 3. The YES Chant: Who's Catchphrase Is It Anyway?
Early 2012 was a banner time for Daniel Bryan. What was supposed to be a transitional title reign started to last longer and longer. Then Bryan finally went heel and started down the aisle with his fingers pointed in the air, screaming YES! YES! YES! The chant took off and picked up steam at Wrestlemania and the RAW the night after. WWE made a Daniel Bryan YES T-shirt and all looked promising for the young star. Then it happened….and no I don't mean the 18 seconds at Wrestlemania, I understood that from a storyline perspective. What the IT was, was that Shemus began to chant YES. Then it was CM Punk. Then it became NO! NO! NO!. Meanwhile, as Punk and Shemus are watering down the catchphrase, Bryan is still doing his pop quiz promo gimmick with every answer being YES! In some areas, YES just replaced WHAT as a chant for bored crowds to amuse themselves. Most recently AJ has taken on using the chant and even Jerry Lawler used it, in an obviously scripted attempt to get fans to chant YES for a match with Michael Cole. This had a chance to be Daniel Bryan's version of Austin 3:16 (not exactly the same but similar enough) but WWE just couldn't help themselves. They have done what they set out to do and made YES! a WWE chant, not a Daniel Bryan chant, and for that reason, I no longer give a crap.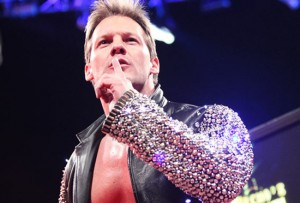 4. Chris Jericho: Why Even Bother?
All through December of 2011 vignettes aired promising "It Begins" and the speculation accurately became that Chis Jericho was returning. On January 2nd Jericho was back and didn't speak. The no speaking gimmick lasted for a few weeks, which I hated right off the bat, but then culminated in…..NOTHING! Just a regular promo by Jericho promising that he would be in the Royal Rumble. Y2J would go on to face CM Punk at Wrestlemania in another awful "Sports Entertainment" angle where Jericho accused Punk's family of all being messed up alcoholics or junkies. When I heard Punk vs Jericho was the plan for Mania I was excited and even after the first in ring promo confrontation where they promised to determine who was the BEST I was looking forward to it. WWE then got their hands on things and ruined my interest in the Wrestlemania match, the rematch, and Chris Jericho altogether. Jericho's last run transformed him into a bonafide Hall of Famer. While this run hasn't ruined his legacy, it's not something I'd never, eeeeeeever bring up… again.
Well there you have it. Three possible new stars and one returning veteran known for wanting to make guys have all become casualties of WWE writers in 2012. I'm sure if I continue to think on things, I'll come up with more…..2012 is only slightly more than half over after all, and when I do I'll add a sequel to this article.
The reliance on past stars and "special attractions" has come at the expense of the future and now its affecting the present. Even if I liked the AJ storyline (which I DON"T) the fact is that there are no up and coming stars where you can see that they are ready to breakout in 2012 or even 2013 for that matter. WWE now has 3 hours on Monday nights and they have lessened the number of "over" performers while increasing the amount of Television time they have to fill. Maybe we'll get lucky and there will be another CM Punk promo-like moment, but then again…..look how that turned out.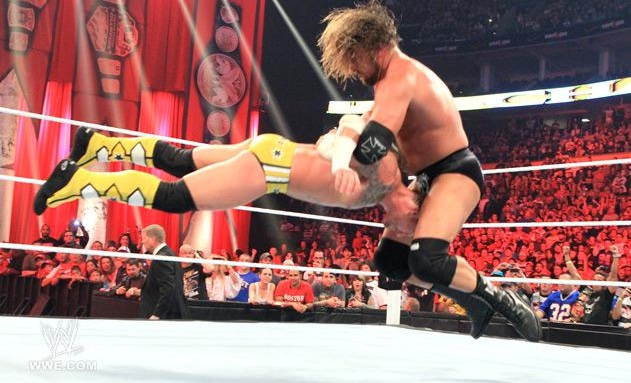 Agree? Disagree? Did I miss something? I'd love to hear from you at addie@wetalkwrestling.com
And if you liked this, check out our Blog page
HERE
for more great articles